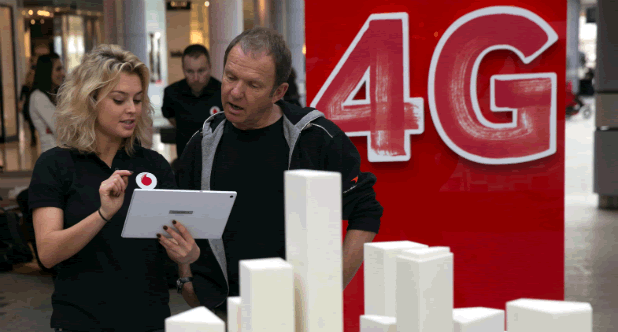 The great Vodafone 4G rollout continues apace, with Westbury in Wiltshire being the latest town to benefit.
The rollout of 4G in the area should already be complete according to This is Wiltshire, meaning that Vodafone customers who live or work in and around Westbury will be able to get online faster and in more places than ever.
This extra speed could transform the way phones are used, allowing people to email, upload and download on the move, so they can work from anywhere. Or if not working they can stream videos and music, to stay entertained or check in on social networks and keep in touch with friends and family. It's a big deal in other words, allowing people to be more productive.
The rollout by Vodafone is part of a £2 billion investment on its network and services and it's the latest step towards bringing Vodafone 4G to 98% of the UK population.
The network is well on its way to its goal too, with 642 towns and cities already getting the benefit of 4G, along with thousands of smaller communities.
Beverley and Birchwood are among other recent towns to benefit from a Vodafone 4G upgrade and if the network hasn't got to you yet it hopefully will soon.
Even remote communities are getting attention, as the Vodafone Rural Open Sure Signal programme is set on bringing 3G coverage to 100 remote communities across the UK which previously had no mobile data.
As for Westbury, its residents are well served for 4G, as it's not just Vodafone offering coverage but also EE and O2, though Three customers will still have to make do without for now.