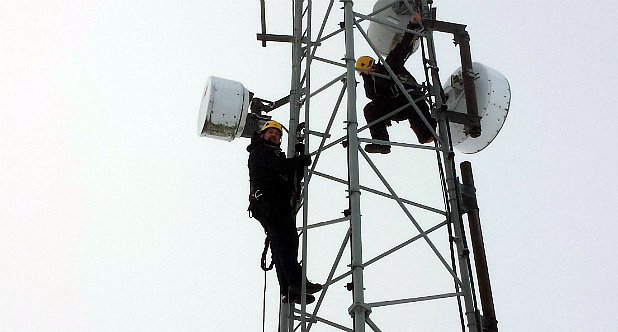 Earlier this year we wrote about an unexplained Vodafone 4G signal in Wrexham and now it seems that the network is officially launching the service in the area.
Wrexham.com reports that Vodafone has begun rolling out its 4G service this week, allowing businesses, residents and visitors to work, play and web browse when and where they want in the Welsh town.
EE's coverage checker also shows 4G in the area, while O2's shows partial coverage, leaving just customers of Three in Wrexham with no 4G yet.
It's not just Wrexham that's getting a 4G boost from Vodafone though, as the Dumbarton and Vale of Leven Reporter notes that Alexandria in Scotland is also being upgraded.
This follows recent 4G upgrades from Vodafone and O2 in the nearby town of Dumbarton, so it's becoming a well-connected area. Three also reports good coverage in Alexandria, while EE and O2 have outdoor 4G coverage.
As always if you're still without 4G where you are it should hopefully only be a matter of time before it arrives, with Vodafone and the other networks all working hard to bring it to as much of the UK as possible.
Don't forget that in recent weeks Vodafone 4G has also come to Bishop's Cleeve, as well as Yeovil, Maidenhead and other locations, so it's spreading fast. Already 593 large districts, towns and cities have Vodafone 4G coverage, as well as thousands of smaller UK communities and the network has plans to ultimately bring it to 98% of the UK population.
We'll be sure to update you as and when we hear about new 4G roll outs.