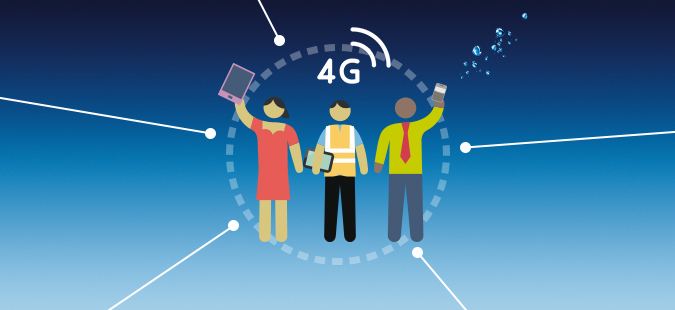 The Derbyshire town of Belper is soon going to get to access to superfast O2 4G, as the network continues its series of upgrades in smaller and more rural towns.
According to Belper News the network will start its upgrade work on Wednesday September 9th and aims to finish on Saturday September 12th.
It may not be switched on until a little while after that though, as it will then need to be tested, but hopefully Belper customers will start to see an O2 4G signal within the next couple of weeks.
Derek McManus, chief operating officer of Telefónica UK, said: "O2 customers in Belper will soon be able to experience faster mobile internet on their devices such as streaming high definition TV, shopping on the go, and video calling.
"For our business customers, 4G is all about working more effectively and will make everything easier for them."
While the upgrade work is being carried out it's possible that there will be some signal disruptions in the area, in which case you can use O2's TU Go app to call and text over Wi-Fi, so you'll still be able to stay in touch with people.
The upgrade should be well worth the short term inconvenience too, because once it goes live O2 customers will be able to get online far faster, allowing them to do more from their mobile devices.
This upgrade follows similar network improvements in Nuneaton and Cramlington and is part of O2's plan to bring 4G to 98% of the UK population by the end of 2017.
O2 will be the third network to bring 4G to Belper, as EE and Three both have speedy coverage in the area already.
That just leaves Vodafone without and sadly according to its coverage checker there are no 4G upgrades planned in the area in the next three months, so Vodafone customers in Belper may have a while to wait yet before they'll be able to take advantage of high speed mobile data.