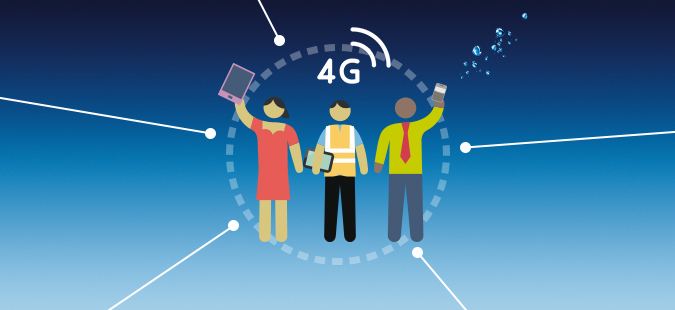 Cramlington in Northumberland is the latest in a long list of towns to get O2 4G. Sites have been upgraded and the 4G speeds have already been switched on in the town, so residents can get more done wherever they are, whether working, emailing, catching up with friends on social networks or enjoying streamed music and video.
Speaking to the News Post Leader, Derek McManus, chief operating officer of Telefónica UK said: "O2 customers in Cramlington can now experience faster mobile internet on their devices such as streaming high definition TV, shopping on the go, and video calling.
"For our business customers, 4G is all about working more effectively. For instance, they can work remotely, access cloud services and collaborate using apps. O2 4G can make everything easier for our customers."
While the upgrade to 4G is the big news, O2 is also taking the opportunity to improve its 2G and 3G infrastructure in the area as part of its Network Modernisation Programme, so whatever data you're using or even if you're sticking to calls and texts you should find that O2 is better and more reliable in the area than ever before.
O2 isn't the only network to have brought 4G to the area though, as EE and Vodafone both have partial coverage in Cramlington too, though Three still lacks any.
If you're on O2 and not getting a 4G signal in your town rest assured that it's probably coming soon, as the network has pledged to bring 4G to 98% of the UK population by 2017 and is rapidly getting there, with Nuneaton and Aylesbury Vale also recently getting a 4G boost.