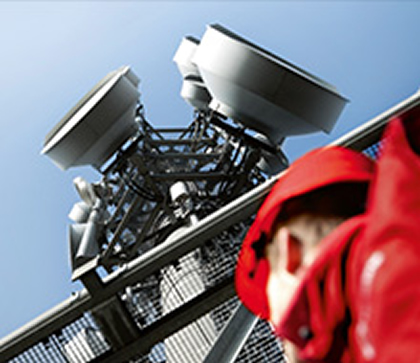 Following recent network improvement announcements in Brighton, Leeds, Bradford and Leicester, Vodafone has now announced similar work in Newcastle.
The network is carrying out major upgrades to improve both 4G and 3G performance in the city, bringing stronger indoor and outdoor coverage.
Vodafone has already substantially improved its 4G service in Newcastle. With upgrades in the last year leading to data usage more than doubling since this time last year.
In fact, Vodafone customers in the city are now collectively using over two terabytes of data every single day. That's a figure that's hard to visualise. So to help Vodafone has compared it to everyone in St James' Park, when full to capacity, streaming Cheryl's latest single Crazy Stupid Love over ten times each. In other words, it's a huge amount.
Nationwide Vodafone is investing roughly £3 million every day in its network and services. That has helped lead to unbeatable indoor and outdoor coverage in Newcastle, according to LCC (an independent technology consultancy).
This latest round of improvement works is part of a £2 billion investment Vodafone has made in its UK infrastructure over the last two years. It will help extend both 3G and 4G mobile coverage to more than 98% of the Newcastle population.
Vodafone isn't just improving its 4G infrastructure in places which already have it though, it's also bringing 4G to more places. It recently brought or announced plans to bring 4G to Thornbury, Wadebridge, Bangor, Bridlington, Llandudno and Rhyl for example.
The network now has over 85% UK population coverage with 4G, across over 785 large towns and cities plus thousands of smaller communities and those figures are growing all the time.