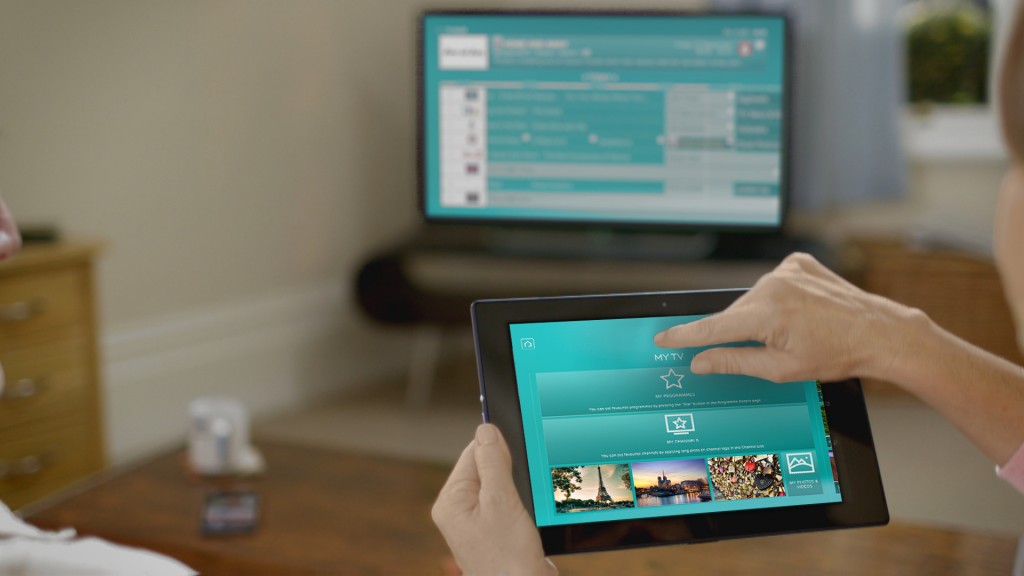 EE TV was surprisingly impressive when it launched late last year, but there's always room for improvement and EE has shown its commitment to the service by announcing a major update that's set to make it even better.
The update, which will land on the 25th of August, adds a range of new features, including 'My TV', which lets each individual user select their favourite shows and channels and then be able to see at a glance what's available to watch that might interest them, from both live and recorded TV.
All the information is put in one place and it can easily be sorted by channel, alphabetical, date, category or watched/unwatched.
'My TV' also includes a 'My Photos & Videos' section, which allows users to view any content stored on their device via the EE TV app and send it straight to their TV with EE TV's Flick feature.
Speaking of Flick, EE has expanded on this idea with Fetch, a new feature which lets users essentially do the reverse, bringing content from the main TV screen on to their mobile device, so they can keep watching even if they need to leave the room.
EE's also adding a Companion Screen to the EE TV app, giving users more control from their mobile device. Playback and volume controls will be included, as well as a scrolling progress bar and additional information on the show.
You'll also find a Share button here, allowing you to share details of whatever you're watching on social media.
The update is also set to improve navigation on mobile devices and deliver a 'powerful search capability' to both the set top box and the app, making it easier to find live, recorded and future content.
Simeon Bird, Director of Home Broadband & TV, EE said: "EE TV received outstanding reviews at launch, however we will continue to use our unrivalled knowledge of mobile behaviour in order to update and enhance the service over time.
"The new EE TV features take the personalisation capability that all smartphone and tablet owners are familiar with, and incorporates it to create what we believe is the best multi-screen TV service available today."
As well as all these new features EE TV is getting some new channels. MUBI is being added, which for £4.99 per month gives you access to a new film every day and which EE TV customers can try free for 1 month.
Over 100 international and foreign language channels are being added too, such as France 24, Brazil TV and Cinefun TV, with content from over 20 international regions and many of them are free.
Head on over to find out more about EE TV