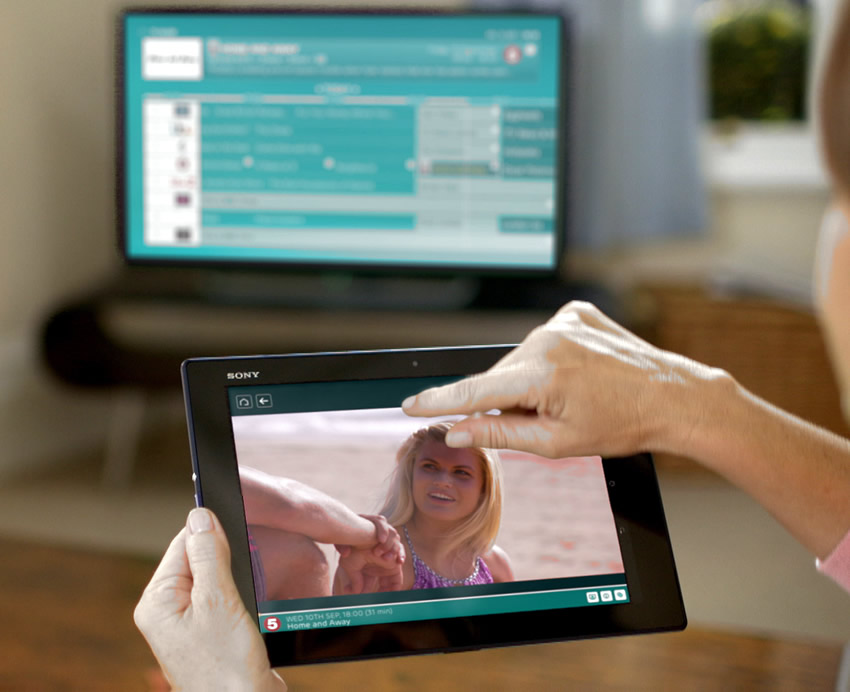 EE obviously thinks it's on to a good thing with EE TV and it wants the world, or at least the nation, to know about it.
To do that it's launching its biggest TV campaign since the inception of the brand and it all kicks off today, with a new advert featuring Kevin Bacon alongside Gogglebox stars Stephen Webb and Christopher Steed.
The spot sees Kevin Bacon arrive by helicopter at the pairs Brighton home, carrying an EE TV box, before settling in with them on the sofa with some tea and television. At which point he explains the virtues of EE TV, including the ability to watch both live and recorded shows on your television, tablet or smartphone in any room.
He also points out that you can record up to four programmes at once and 'flick' content direct from a mobile device to your television screen. He then exits as he arrived- by helicopter, while wearing Christopher's pink shorts.
It's a fun advert and its set to be seen by millions as it will make its TV debut today during prime time TV, including an airing during coverage of the Brit Awards.
We've covered EE TV ourselves in the past and it looks to be a great pairing for a 4G smartphone, since you can enjoy it on mobile devices.
Plus the box itself is free for new and existing EE customers who also sign up for a mobile broadband plan of £9.95 per month or above, which seems like a bargain, given that the EE TV box has an RRP of £300 and has a 1TB storage capacity, so you can record all your favourite shows and never argue about what to watch again. Learn more about EE TV here.