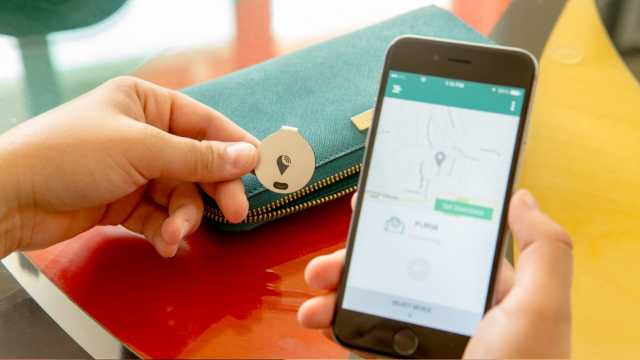 There are few things more annoying in day to day life than losing your keys, but with the new TrackR Bravo from EE that annoyance may never happen again.
TrackR Bravo is a small, coin-sized device, which combined with your smartphone helps you find lost valuables, from small things like your keys or wallet right up to larger objects like a bicycle.
Simply attach the TrackR Bravo to an object and then if it's misplaced you can use the TrackR app on Android or iOS to see how far away from it you are. It has a range of up to 100 feet and you can also get the TrackR Bravo to make a sound, so you can easily home in on it.
It also works in reverse, so if you lose your phone you can tap a button on the TrackR Bravo to make your phone ring. Or if you want to make sure you never leave without your phone in the first place you can set up an alert to notify you when you move a certain distance away from it.
Those features are great in smaller locations, like the home, office or a restaurant, but what if your valuables go missing further afield? TrackR has you covered there too, as you can tap into the TrackR Crowd GPS to track it.
If one of TrackR's over 10,000 users comes within a mile of your item you'll get an alert from TrackR telling you where it is and of course as TrackR becomes more popular its Crowd GPS will become more powerful too.
TrackR Bravo is now available to buy from all EE retail stores and comes in packs of one for £24.99, two for £44.99, or four for £79.99. The TrackR Bravo is the latest in a range of innovative connected products from EE, following in the footsteps of the likes of the 4GEE Capture Cam. With the launch of the company's connected world campaign we'd expect even more new products from EE soon.