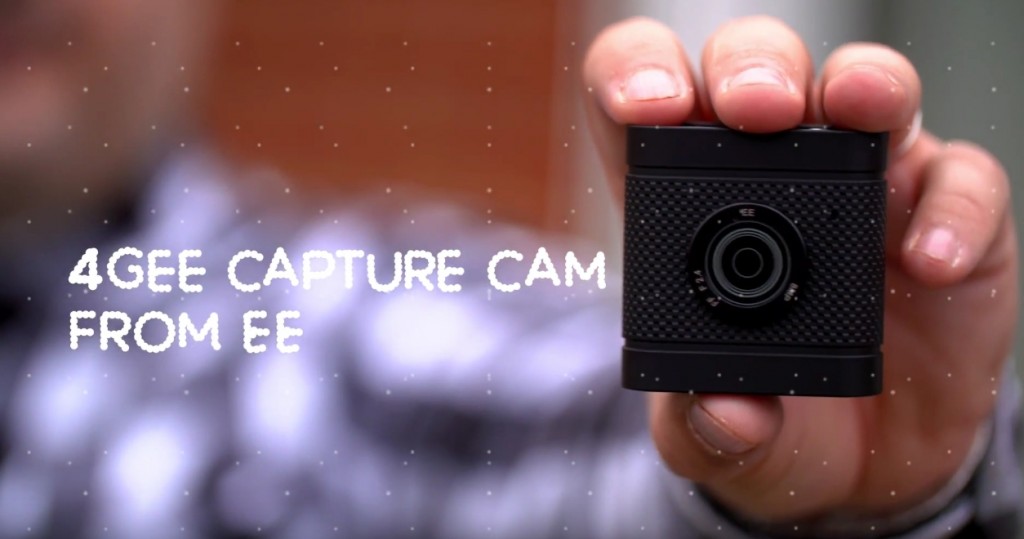 Earlier this year EE launched the UK's first 4G action camera and now it's back with the second. This new one is called the 4GEE Capture Cam, but it's smaller, making it even more portable. It's also going to be cheaper, though the exact price hasn't yet been confirmed.
In most other ways the 4GEE Capture Cam is similar to the 4GEE Action Cam. It can record video in 1080p or live stream over a Wi-Fi or 4G connection in 720p.
It's also got a rugged and durable yet lightweight design, making it ideal for the extreme situations action cams tend to be used in, so you can strap it to your helmet or handlebars and forget about it.
In fact, strapping it to things is easy, as it comes with a clip and a mount that's compatible with all GoPro mounts.
Battery life comes in at around 24 hours on standby or two and a half hours of continuous live streaming and you can easily share your videos over skeegle and send a direct link to them via text.
There's also an app which makes it easy to control and manage the 4GEE Capture Cam from your smartphone. All of this more or less applies to the 4GEE Action Cam too, though the Capture Cam has just an 8MP sensor, while the Action Cam has a 13MP one.
The Action Cam also comes with 2.5GB of built in storage, while the Capture Cam has just 1GB, though that can be expanded by up to 64GB.
All of this should help keep the cost down though and as a more affordable device the 4GEE Capture Cam is also being marketed at businesses.
Already it's being used by Swinley Bike Hub, allowing coaches to share improvement tips immediately with their clients, while eMoov is using them for real time online property viewings, so there are more applications for them than just extreme sports footage.
EE hasn't confirmed when you'll be able to buy the 4GEE Capture Cam, but has said it will be out in time for Christmas.