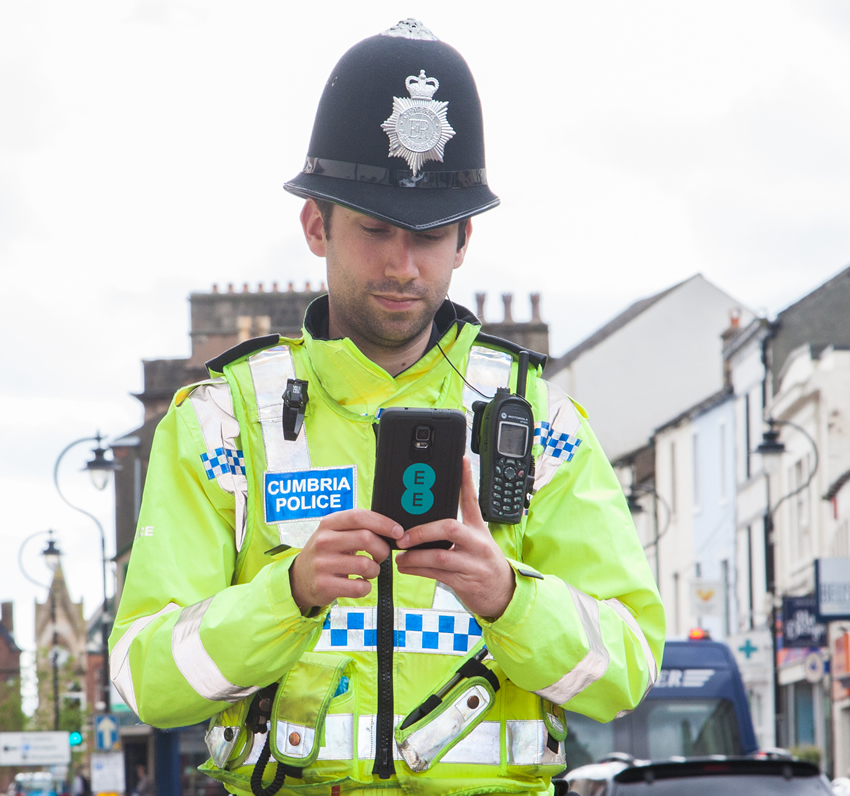 EE is getting win after win, as alongside the news that BT's takeover of the company has been provisionally approved, it's also apparently won a £1.2 billion contract to replace the radio network used by Britain's police, paramedics and firefighters with its 4G phone service.
The agreement is still being finalised, but according to sources speaking to The Telegraph it's a done deal.
EE's infrastructure should be ready for emergency services use by mid-2017, with the current 'Airwave' system, which connects roughly 300,000 police, paramedics and firefighters, due to be switched off by 2020.
Not only will EE's service be cheaper, but access to 4G will open up new capabilities, such as allowing the police to wear body cameras that stream live footage to their control room.
We've already seen examples of how 4G on EE can help the police. Recently officers in Lancashire were given Samsung Galaxy Note 4 handsets on EE's network, allowing them to read live crime reports, access the national police computer to run checks and post directly onto the Constabulary's social media accounts from the field.
While the emergency services contract is a big one it's not the only business that EE is targeting. The network also recently announced a new range of products and services aimed at various businesses.
These include '4G Rapid Site', which allows construction firms to get a live 4G broadband network in under three days, so they can start working on site a lot faster than if they were waiting for a fixed broadband line.
There's also the 4GEE Capture Cam, which allows businesses to stream video to their customers and colleagues wherever they are.
EE's '4G Public WiFi In A Box' provides hassle free plug-and-play WiFi for businesses, EE Connect makes managing an Internet of Things network easier, and mobile devices and applications are helping facilitate better communication between the NHS and patients.
EE's network is widespread and heavily used by both businesses and consumers. There are already more than half a million business and public sector accounts on the network, with 75% of them using 4G.
With initiatives like these that number is only going to grow, especially as coverage increases. But 4GEE is already widely available. 93% of the UK population now has access to it, across 666 large towns and cities as well as more than 6,900 villages and small towns.
Faster variants of 4G are on the rise too. EE's 'double speed' 4G now covers 75% of the population and 4G+ (LTE-A) is available to customers across central London.