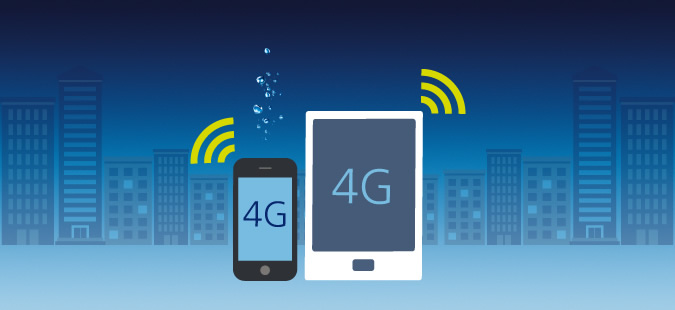 O2's 4G rollout is continuing at an impressive pace, as there's word that it's now made it to Exeter and Crossgates.
According to the Central Fife Times & Advertiser, the rollout has been completed in Crossgates, a village in Fife, Scotland. This will allow residents and visitors to the area to do so much more on their phones. You'll be able to download files quickly, stream high-quality content and even make video conference calls.
Derek McManus, Chief Operating Officer, Telefónica UK said: "O2 customers in Crossgates can now experience faster mobile internet on their devices such as streaming high definition TV, shopping on the go, and video calling.
"For our business customers, 4G is all about working more effectively. For instance, they can work remotely, access cloud services and collaborate using apps. O2 4G can make everything easier for our customers."
Not only has O2 brought the latest generation of mobile technology to Crossgates, it's also upgraded its 2G and 3G infrastructure in the village. So if you're an O2 customer you should notice improvements even if you don't have a 4G device.
It's not only Crossgates that's benefiting though, as the network is also in the process of bringing 4G to Exeter, according to the Express & Echo.
Exeter already has strong 4G coverage from EE and Three, while Vodafone is in the process of bringing it to the area. Crossgates isn't quite as well served, with no 4G from Three. But it has solid coverage from EE and Vodafone.
For its part O2 has been very busy, with recent 4G rollouts in Downton, Thrapston and Stevenston. The company is spending £600 million on its network this year alone. It aims to bring indoor 4G coverage to at least 98% of the UK population by the end of 2017.