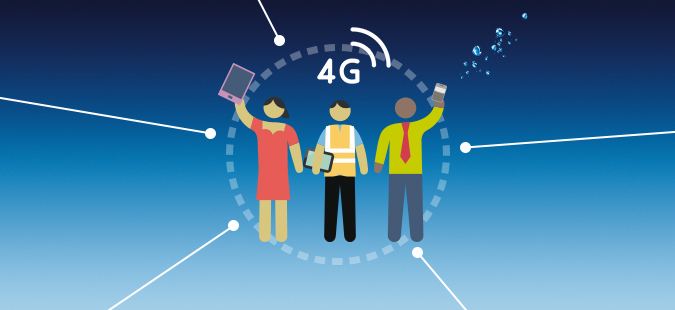 O2 4G is now available in most urban parts of the UK. With that done the network is now spreading 4G across more rural locations, such as the village of Downton in Wiltshire and the small town of Thrapston in Northamptonshire.
According to the Salisbury Journal, O2 has already begun its upgrade work in Downton. 4G speeds are set to be available in the coming weeks, subject to successful implementation and testing.
Thrapston may have slightly longer to wait. As according to the Northamptonshire Telegraph O2 will start upgrading its sites in the area on Monday 21st of March.
But it too will have 4G before long and both locations will also benefit from improvements to their 2G and 3G networks.
Derek McManus, chief operating officer at Telefónica UK, said: "O2 customers in Thrapston will soon be able to experience faster mobile internet on their devices such as streaming high definition TV, shopping on the go, and video calling.
"For our business customers, 4G is all about working more effectively. They can work remotely, access cloud services, collaborate using apps and so on. 4G will make everything easier for them."
While the work is being carried out in Downton and Thrapston there may be signal disruptions. But that won't leave you cut off from the world, as the free O2 TU Go app allows customers to text and talk over Wi-Fi instead.
Despite its small size, Downton already has 4G coverage from EE and Vodafone. So soon it will just be Three with no 4G in the area.
Thrapston however has no 4G coverage from any network currently. So the rollout of O2 4G should be hugely beneficial to the town.
O2 has been busily bringing 4G to as much of the UK as possible. With Stevenston, Barrow and Kirkby among the most recently upgraded locations.