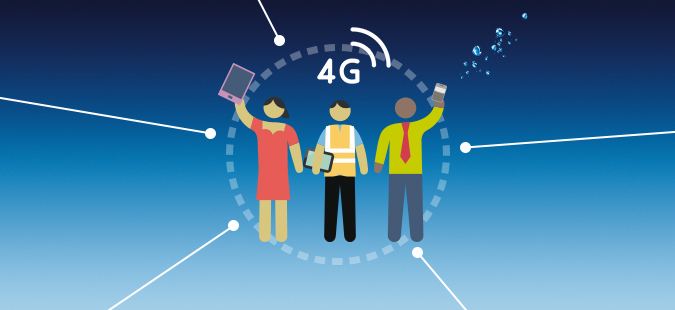 The village of Bunbury in Cheshire might be small, but it's not been forgotten, as O2 has begun upgrade work to bring 4G to the area.
According to the Chester Chronicle the work started this week and will likely be completed within the next few weeks, so hopefully residents and visitors to the area will be able to enjoy 4G speeds by the end of the year.
This will allow O2 customers to use data at far higher speeds, so they can download files quickly, stream videos and music without long buffering times and work and use social media on the move.
In a statement, Derek McManus, Chief Operating Officer of Telefónica UK, said: "O2 customers in Bunbury will soon be able to experience faster mobile internet on their devices such as streaming high definition TV, shopping on the go, and video calling.
"For our business customers, 4G is all about working more effectively. They can work remotely, access cloud services, collaborate using apps and so on. 4G will make everything easier for them."
It's great that O2 is bringing 4G to Bunbury, as currently Three has no 4G coverage in the area and while EE and Vodafone have some it's quite limited.
The O2 4G rollout in Bunbury follows recent 4G rollouts by O2 in Shaftesbury and Henham among other places. O2 currently has a 4G service in over 600 large towns and cities as well as thousands of smaller communities. The network will ultimately be bringing 4G to at least 98% of the UK population.