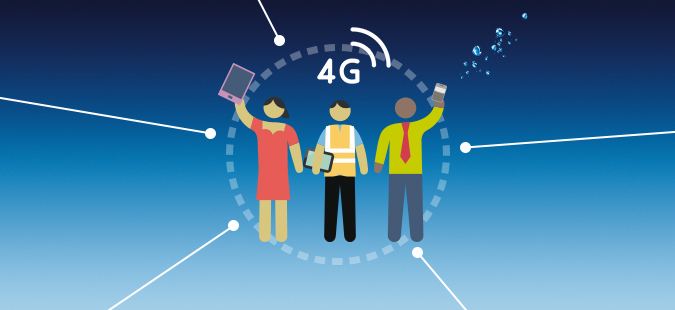 It was only a few days ago that we were reporting that Carlisle and Ballater were about to get O2 4G and now you can add Barwell to that list.
Upgrade work began in the Leicestershire village earlier this week, according to The Hinckley Times, with the upgrade set to be completed on Thursday the 28th of January.
That only gives you one day to wait, but in the meantime it's possible that you'll experience signal disruptions on the network. If you do, it's recommended that you temporarily make use of the O2 TU Go app, which allows you to use your phone for texting and calling over Wi-Fi.
But unlike services such as WhatsApp and Skype you just use your normal phone number, making for a seamless experience.
The 4G upgrade in Barwell will allow residents and visitors to get so much more out of their phones, as they can stream HD content, have video conversations and more, wherever they are. Even things they were doing before, like web browsing and using social media, should be faster and slicker than ever as a result of the upgrade.
Plus, O2 is also improving its 2G and 3G infrastructure at the same time, so call and text services should see a boost in reliability too.
Derek McManus, chief operating officer at Telefónica, said: "O2 customers in Barwell can now experience faster mobile internet on their devices such as streaming high definition TV, shopping on the go, and video calling.
"For our business customers, 4G is all about working more effectively. For instance, they can work remotely, access cloud services and collaborate using apps. O2 4G can make everything easier for our customers."
For such a small place Barwell is surprisingly well-connected, as EE, Vodafone and Three all already have 4G coverage there, though it's stronger outside than in.
The 4G upgrade from O2 follows recent network improvements in Banwell, Cruden Bay and Sidmouth, with the network aiming to bring 4G to 98% of the UK population as soon as possible.