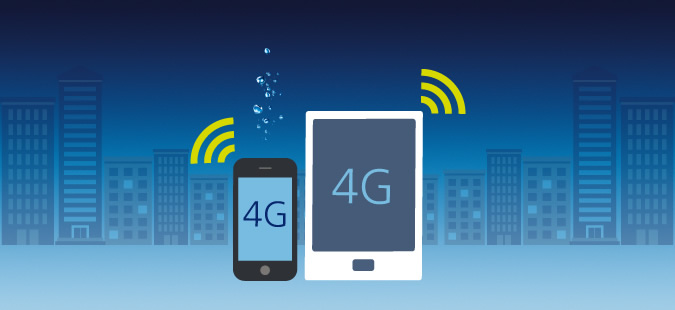 Having brought 4G to most urban areas in the UK, O2 is now busy beavering away at bringing it to rural locations. The network has announced that the village of Banwell in Somerset will be among those next to benefit, as will Cruden Bay in Aberdeenshire.
According to the Cheddar Valley Gazette, O2 is set to begin upgrade work in Banwell on Monday the 18th of January.
Subject to successful implementation and testing there will then be a fast 4G service available in the following weeks. But as well as that O2 is also taking the time to improve its 2G and 3G services in the area.
While the upgrade work is being carried out there may be an intermittent service on the network. But if you're having trouble getting a signal you can always use the O2 TU Go app. It's designed for just those occasions, as you can use it to call and text over Wi-Fi, using your normal mobile number.
Derek McManus, chief operating officer, Telefónica UK, said: "O2 customers in Banwell will soon be able to experience faster mobile internet on their devices such as streaming high definition TV, shopping on the go, and video calling.
"For our business customers, 4G is all about working more effectively. They can work remotely, access cloud services, collaborate using apps and so on. 4G will make everything easier for them."
Work in Cruden Bay will begin a little later on Friday the 22nd of January according to the Ellon Times. The network has also announced plans to install two new masts in the Norfolk town of Cromer to boost 4G coverage there, according to the Eastern Daily Press.
While O2 will soon be bringing 4G to Banwell, EE and Three already have done. Coverage on these networks is patchy indoors but strong outside. Once O2's upgrade work is complete it will just be Vodafone with no 4G coverage in the village.
Cruden Bay is far worse served for 4G, with EE and Vodafone each offering almost zero coverage and Three offering none at all. Cromer is also lacking for coverage. EE's outdoor signal is solid but it's weak indoors and neither Vodafone nor Three offer any 4G there.
The upgrade work from O2 follows recent 4G roll outs in Pershore, Codnor and Wyberton. Over 600 large towns and cities plus thousands of smaller communities are now covered.