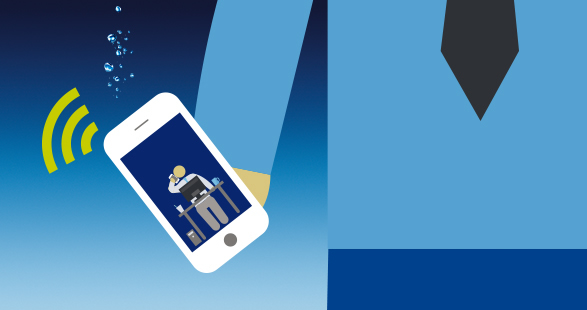 The seaside town of Sidmouth in Devon is great for holiday makers. But soon it will be even better thanks to the roll out of O2 4G.
According to the Midweek Herald, O2 is starting work in the area today (Monday the 11th of January). That should mean that within a few weeks the town will have super speedy 4G coverage, as well as improvements to the 3G and 2G networks.
While the upgrade work is being carried out in Sidmouth customers may experience disruptions to their mobile signal. But if you're having trouble calling or texting you can download the O2 TU Go app.
It's a handy service which lets you make and receive calls and texts over Wi-Fi, rather than the mobile network. But unlike services such as Skype it uses your normal phone number, so it's far more seamless.
Sidmouth is severely lacking for 4G internet right now, with no networks currently providing it. As such the upgrade work from O2 is even more important. As it will finally give residents and visitors a way to browse, stream, download and upload at speed when no Wi-Fi connection is available.
Whether watching online videos, streaming music, uploading photos to social media or even working 4G is a hugely beneficial service. It takes out the wait time and makes things almost as fast and easy as when going online via a broadband connection.
If you're not on O2 you could be in for a bit of a wait for 4G in Sidmouth. But it's almost certainly coming, as O2, EE, Vodafone and Three are all aiming for at least 98% UK population coverage, a target which EE has already almost met.