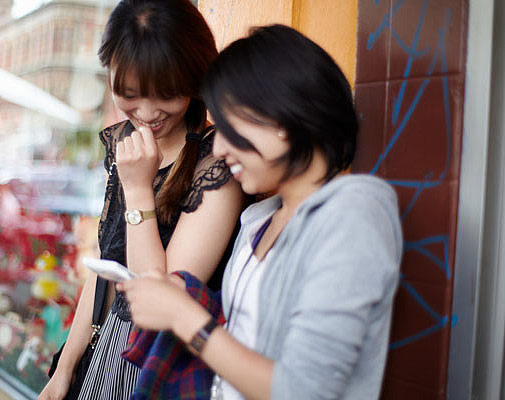 Smartphones are now the most popular way for people in the UK to get online, having overtaken even laptops and PCs.
That surprising finding is the highlight of a new report from Ofcom, which discovered that 33% of internet users see their smartphone as the most important device for going online, slightly topping laptops, which were favoured by 30% of people.
That change has happened rapidly, as back in 2014 just 22% of people grabbed their phone to get online, while 40% headed to their laptop.
In part the change will be because more people now have smartphones, with 66% of UK adults claiming to own one, compared to just 39% in 2012.
The ownership figures have risen across various age groups, with 90% of 16-24 year olds owning a smartphone and 50% of 55-64 year olds having one, up from a mere 19% in 2012.
But the big reason we're using our smartphones more is seemingly the rise of 4G. Ofcom has found that 4G subscriptions have leapt from 2.7 million at the start of 2014 to 23.6 million by the end.
That's a staggering jump, but perhaps it should be no surprise, as 4G is now widely available, with at least one network offering it to 89.5% of UK residences and 42% of people able to choose from all four networks for their 4G needs.
It's clear from the report that 4G users do more online on their phones than 3G ones, with 55% of 4G users shopping online for example, compared to 35% of non-4G users, 55% of 4G users banking online versus just 33% of non-4G ones and 57% of 4G users watching videos online versus 40% of non-4G users. The figures are similar for other activities, such as online calls and instant messages.
All this has led to the average adult mobile user spending 1 hour and 54 minutes online on their smartphone each day, compared to just 1 hour and 9 minutes spent online on a computer.
It still can't match the 3 hours and 40 minutes we apparently spend in front of the TV, but that figure is dropping, while smartphone use continues to grow.
Useful reading : EE Mobile Broadband