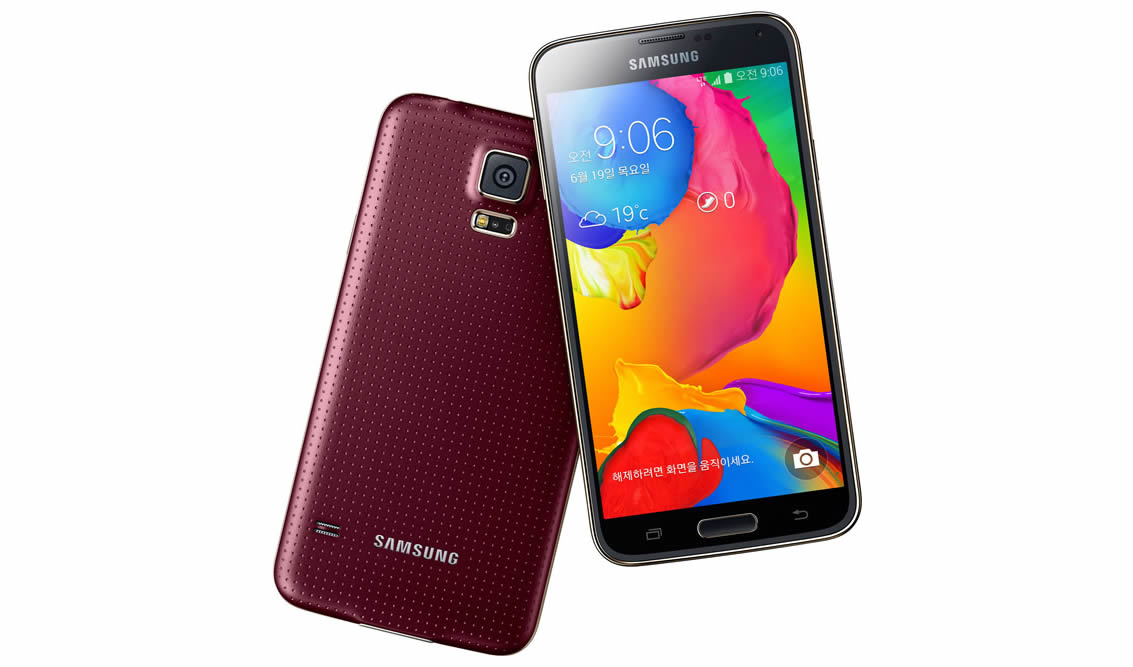 Faster version of the Samsung Galaxy S5 coming to our shores
There aren't many 4G LTE-Advanced compatible handsets in the UK yet but it looks like there's about to be one more and a high profile one at that, as Samsung has launched an upgraded version of the Galaxy S5 in Europe.
This new version, dubbed the Samsung Galaxy S5 Plus, has so far only officially launched in the Netherlands, but we're hopeful that a UK release won't be far behind.
The main change over the existing Galaxy S5 is that it supports Cat.6 LTE for download speeds of up to 300Mbps, while the Galaxy S5 is just Cat.4 with speeds of up to 150Mbps. So it can handle mobile data twice as fast in other words.
In order to take advantage of that you'll need to pair it with an LTE-A network, which in the UK currently only means EE or Vodafone and even then only in London if you're on EE or only in London, Birmingham and Manchester on Vodafone and the real world speeds will likely be closer to 40Mbps than 300.
But it's an improvement on standard 4G if you can get it and it means the Galaxy S5 Plus is more future proofed than its predecessor, as the availability of LTE-A is only going to increase.
Other than faster 4G speeds the Galaxy S5 Plus also has a newer processor than the Galaxy S5- a quad-core Snapdragon 805 in place of a quad-core Snapdragon 801, though clocked at the same 2.5GHz.
Everything else is the same on both phones, including the plastic build, 2GB of RAM, 16 megapixel camera and 5.1 inch 1080 x 1920 screen, leaving it a slightly less impressive handset overall than some other recent phones such as the Galaxy Note 4 and the Sony Xperia Z3. But if you want a Samsung and don't want a phablet this is the best option right now.
Or it will be if and when it launches in the UK. When it does you can expect it to carry a fairly high price tag, as it's €599 in the Netherlands, which equates to around £474.
Have you read our review of the Samsung Galaxy S5 Review?