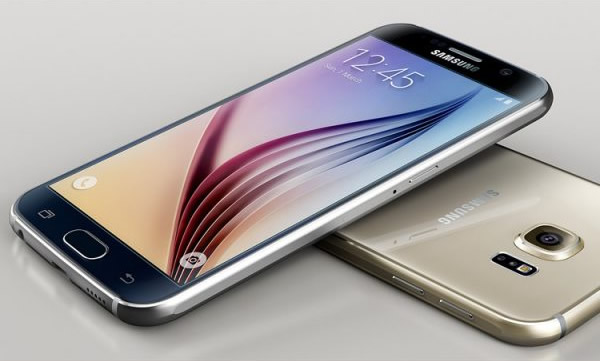 The Galaxy S6 is Samsung's latest flagship and it can't afford to be bad, given the enormous number of Samsung fans.
Thankfully based on first impressions it seems anything but, with a completely new high end build, a stunningly high resolution screen, plenty of power and loads of features.
It's not a perfect phone though and it won't come cheap. Read on for our full first impressions, both good and bad.

Screen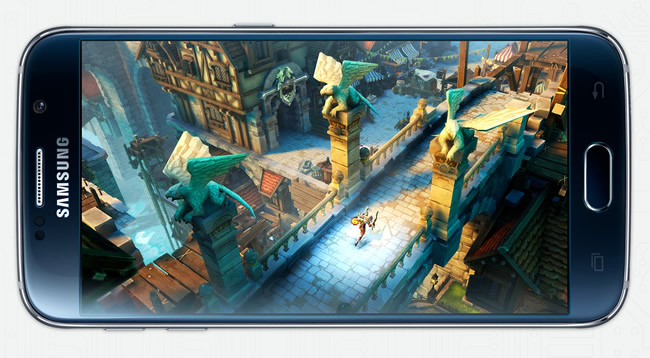 The Samsung Galaxy S6 has a 5.1-inch QHD 1440 x 2560 Super AMOLED display with a pixel density of 577 pixels per inch.
That makes it one of the sharpest screens on the planet, with not a hint of pixelation on show. It's also a good size, it's at the very top edge of what we'd consider comfortable to use one handed, but the small bezels mean there's no wasted space.
And it's rich, bright and vibrant, so images are striking, it sports good contrast and if you pump up the brightness it's easy to see even in direct sunlight (just don't try that in the dark unless you want to blind yourself).
In short it's very close to being the perfect screen, if there's anything bad to say about it it's that it veers more towards vivid than natural, which won't suit everyone, but that's a matter of personal preference and even then the colours don't feel too larger than life.
Design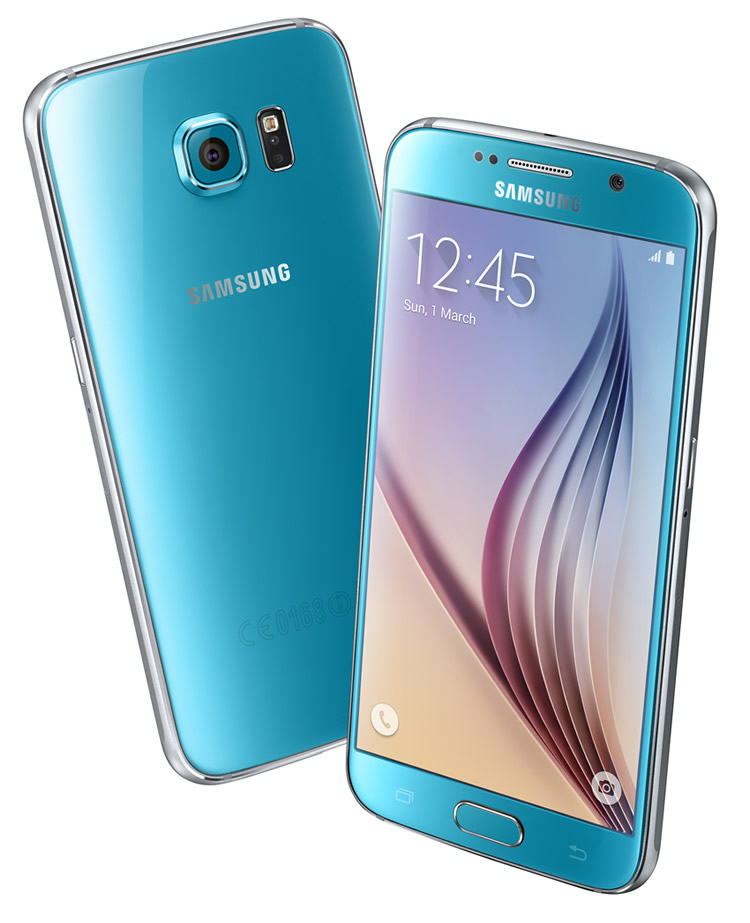 With a metal frame and a coloured glass back the Samsung Galaxy S6 is a far cry from the plastic-clad Galaxy S5 and that can only be a good thing.
While we're inclined to say that the HTC One M9 and Apple iPhone 6 both probably look slightly better this isn't far off and it's undeniably a high end design. Pick an interesting colour like Blue Topaz and the glass back almost looks jewel-like which is a nice touch and at just 6.8mm thick it's incredibly slim.
Our only real complaint, aside from the back being a bit of a fingerprint magnet, is that it's not dust or water resistant, which is worth mentioning as the Samsung Galaxy S5 is. That's a shame, but we'll take the high end build at that cost any day and if you really miss that there's talk of a Samsung Galaxy S6 Active coming, so you can always hold out for that.
Power
The Samsung Galaxy S6 has 3GB of RAM and a 64-bit octa-core Exynos 7420 processor. Four of its eight cores are clocked at 2.1GHz and the other four are clocked at 1.5GHz, so not only is it tremendously powerful but it can switch to the slower four cores to save on battery if it doesn't need the extra power.
While the Exynos 7420 is an unusual choice when most competitors are using Samsung, there's no reason to think it won't be a match and in fact early benchmarks suggest it's even more powerful, so this could be the phone to beat in 2015.
Unsurprisingly it also supports very fast mobile data, Cat. 6 to be precise, which theoretically allows for download speeds of up to 300Mbps. Real world speeds are likely to be far slower, but it's still well prepared to take advantage of LTE-A, which is the fastest version of 4G currently available in the UK.
Camera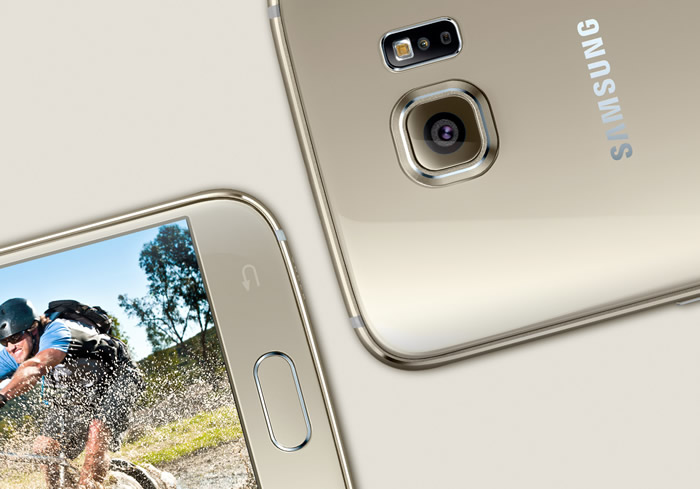 The Samsung Galaxy S6 could really impress when it comes to photography, as it has a 16 megapixel camera on the back, supported by optical image stabilisation to minimise blur from motion or camera shake.
The front camera should be pretty good too, as it's 5 megapixels and the Galaxy S6 should even be adept at shooting video, with options to shoot in up to 2160p at 30fps and both photography and video feature a number of modes, including auto HDR, dual-recording and panorama.
The Galaxy Note 4 is already one of the best smartphone snappers around and it looks like the Samsung Galaxy S6 could be even better.
Features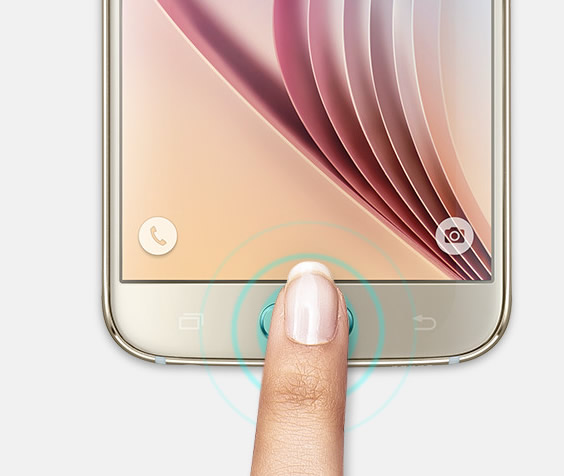 TouchWiz has always proved divisive, but Samsung has worked hard to improve it, cutting out much of the bloat and streamlining it to make it faster and more intuitive. Underneath Samsung's additions you'll find Android 5.0.2 Lollipop, so it's up to date on Google's OS.
Samsung has also improved the fingerprint scanner, moving from the swipe system found on the Galaxy S5 to a touch-based one more like Apple's Touch ID.
Another way in which Samsung is mimicking Apple is with Samsung Pay, which, like Apple Pay, is a contactless payment system and allows you to use the fingerprint scanner to authorise purchases.
Fitness fans will be pleased to know the heart rate monitor that Samsung introduced on the Galaxy S5 is back again, though it's a feature which tends to be more at home on wearables.
Battery life, memory and connectivity
The Samsung Galaxy S6 has a 2550 mAh battery, which is a little on the small side for such a big, high end phone and is actually smaller than the juice pack in the Galaxy S5. That's worrying and to make matters worse the battery isn't removable, but with an efficient processor hopefully it will still enjoy long life.
More positively the Galaxy S6 supports both wireless and fast charging, the latter delivering up to four hours of power in just ten minutes.
The Samsung Galaxy S6 comes with a choice of 32, 64 or 128GB of built in storage but unlike the majority of Samsung handsets there's no microSD card slot, so what you buy is what you're stuck with.
Connectivity options include Wi-Fi, 3G, 4G, Bluetooth 4.1, NFC and infrared for a full house of support.
Early verdict
The Samsung Galaxy S6 gets a lot right, from its stylish and premium build, to its impressive camera, high end specs, stunning screen, improved fingerprint scanner and fast charging. It is without a doubt a far better phone than the Samsung Galaxy S5, fixing a lot of what was wrong with that handset.
But in the process it also makes a few things worse, by shrinking the battery, removing the microSD card slot and no longer offering water and dust protection. For all the good that you do get it's easily a fair trade, but it's still a shame and could be enough to put some people off.
But let's be in no doubt, based on first impressions this looks like one of the best smartphones on the planet and it gets 2015 off to a very strong start.
Samsung Galaxy S6 Specification
Dimensions : 143.4 x 70.5 x 6.8mm Weight: 138g Screen size: 5.1" (1440 x 2560) Screen Resolution: 1440 x 2560 display resolution Pixels Per Inch (PPI) : 577 Processor: 2.1GHz octa-core application processor RAM: 3GB On-board Memory: 32, 64, 128GB Camera: 16MP (rear) 2160p@30fps, (5 megapixel front-facing) Operating system: Android 5.0.2 3G / 4G LTE: Yes/ Yes Bluetooth / NFC : Yes/ Yes Battery capacity: 2550mAh Colours: White Pearl, Black Sapphire, Gold Platinum, Blue Topaz Launch Date: April Price: TBC