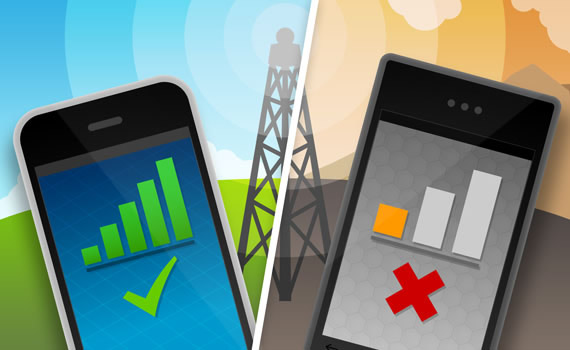 With huge numbers of people in a confined, built up area nowhere is more important for mobile networks to focus on than large cities, yet performance from one city to another can vary enormously and if you expect London to be the best for mobile network performance you're in for a surprise.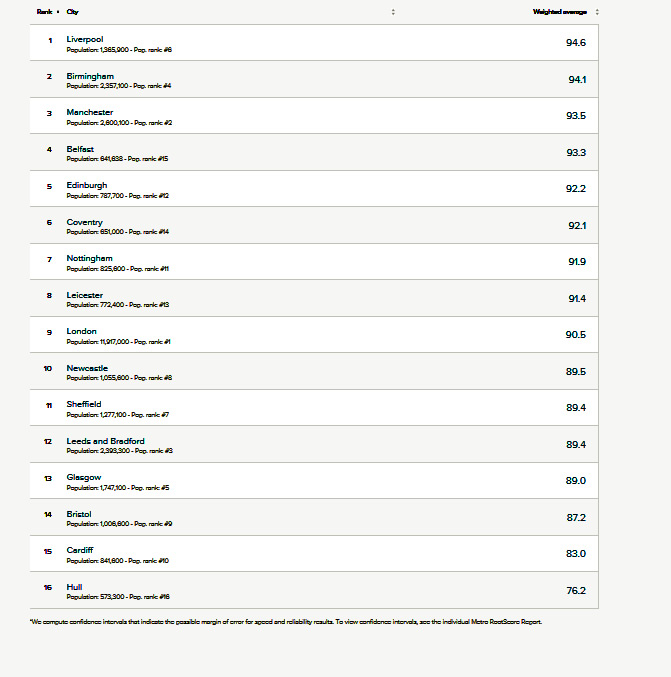 According to RootMetrics data it's actually Liverpool which offers the best all-round performance, finishing top for network reliability, network speed and mobile internet, second for calls and third for texts. That echoes earlier data from OpenSignal, showing that it has the fastest average 4G speeds in the UK.
Birmingham and Manchester performed well too, finishing in second and third place overall respectively. Birmingham was second for reliability and the winner for calls and texts, dropping to third for mobile internet and sixth for speed.
Manchester meanwhile was second for mobile internet, speed and texts, but third for reliability and sixth for calls.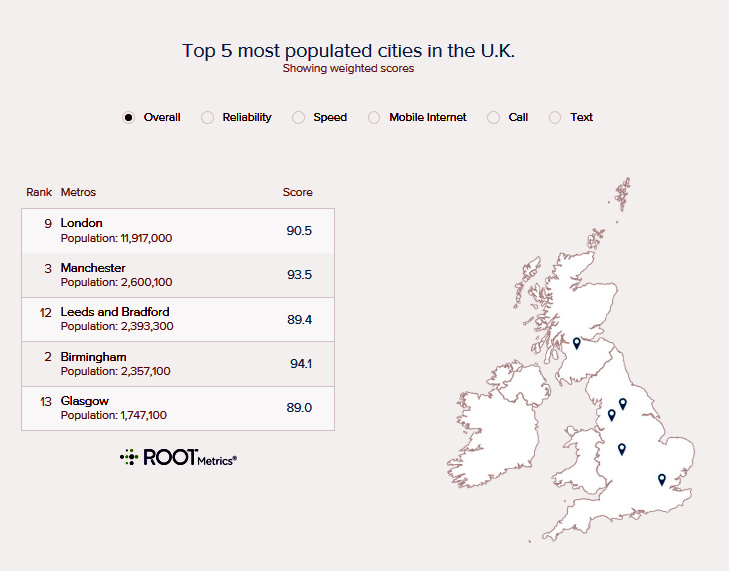 London surprisingly trails behind in ninth place overall. Its highest individual scores were sixth place for mobile internet and text, while it came in seventh place for speed, ninth for reliability and fourteenth for calls.
These London results, which cover the first half of 2015, are a drop from those in the first half of 2014, but RootMetrics notes that it's unlikely that London's performance deteriorated, rather other cities improved.
Down at the bottom end of the list there's Cardiff in fifteenth place and Hull in sixteenth. Cardiff achieved thirteenth place for calls and fifteenth for everything else, while Hull was dead last across every category.
While unfortunate for Hull residents this isn't a surprise, as Hull has long struggled, regardless of mobile network. Hopefully performance will soon start to improve there, because improvements are desperately needed.