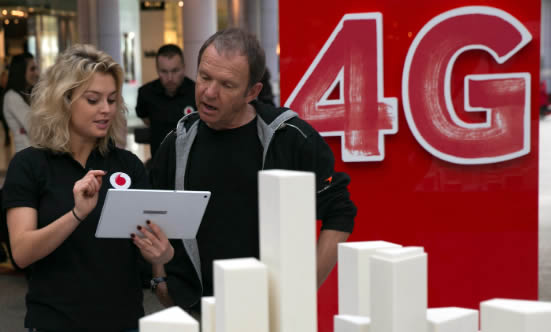 Vodafone's 4G network is now arriving in three major new locations, specifically Hull, Penzance and the north part of Milton Keynes.
According to the Hull Daily Mail the network switched on its 4G service in Hull earlier this week, with a company spokesman saying that:
"The arrival of Vodafone 4G means customers with compatible devices and bundles will be able to connect to the internet more quickly, more reliably and in more places than ever before."
"Vodafone 4G also brings entertainment to life whether at home or on the go, offering music, sport, movies and TV lovers a choice of access to either Netflix, Now TV Entertainment, Spotify Premium or Sky Sports Mobile TV."
Penzance also got upgraded to Vodafone 4G this week, according to The Cornishman. While the Milton Keynes Citizen reports that the northern area of the town has had a 4G boost.
These are all major places to be benefiting from 4G and will allow countless residents and workers on the network to stay entertained or productive wherever they are.
Hull has long suffered for 4G, but it's starting to catch up with other cities. O2 and Three both offer a good service there, while EE sports strong outdoor coverage but is weak indoors.
Penzance is even weaker, with strong outdoor coverage on O2 and Three but patchy indoor 4G. While EE has almost no 4G in the area.
Milton Keynes again has patchy coverage on EE, with Three also lacking for indoor coverage outside the centre. But O2 puts in a strong performance both inside and out.
For Vodafone's part, these upgrades in Penzance, Milton Keynes and Hull are the latest in a long line of 4G improvements. They follow recent work in Faversham and Doncaster village. The company has over 68% UK population coverage with 4G already and is working to push that up to 98%.