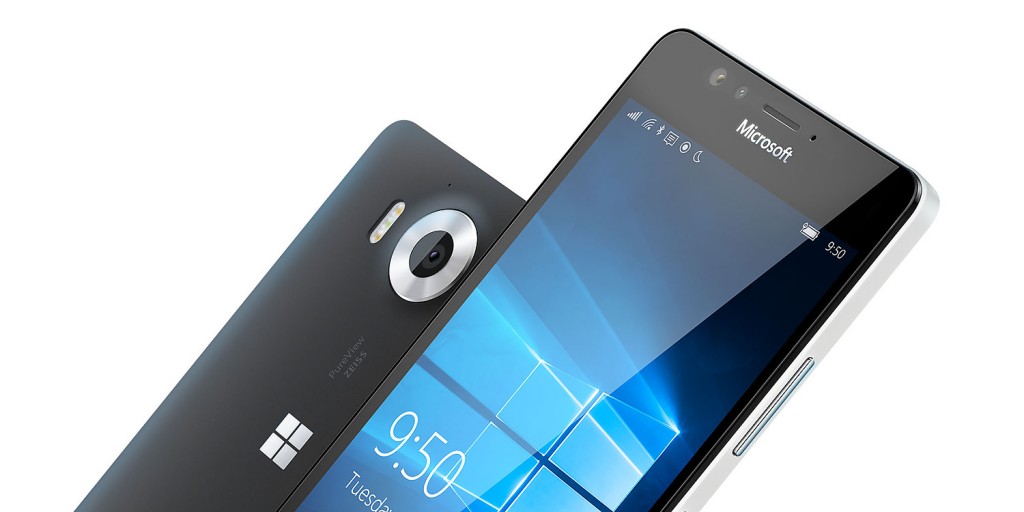 The Microsoft Lumia 950 is almost here, in fact it's so close that you can now pre-order it on EE, with the phone expected to be dispatched within 21 days (so by the 16th of December).
You can grab the phone from just £32.49 per month plus £79.99 upfront with 500MB of 4G data, 500 minutes and unlimited texts. There are numerous other plans available too, right up to 50GB of data, unlimited minutes and unlimited texts for £79.99 per month plus £9.99 upfront.
There's a lot to like about the Microsoft Lumia 950. For one thing it runs Windows 10 Mobile, which is so new you can't even get it yet.
It also sports high-tech features like an iris scanner, and Continuum, which lets you plug it into a screen and use it as a desktop computer and the new Microsoft Edge browser.
The Microsoft Lumia 950 doesn't skimp on the basics either, with a beautiful 5.2-inch 1440 x 2560 screen, a hexa-core Snapdragon 808 processor, 3GB of RAM and a 20MP camera.
It's got a big battery too and with a microSD card slot plus 32GB of built in storage there's plenty of space. Plus it supports the fastest 4G speeds around, so you can use it with EE's 4G+ service.
We put it to the test ourselves and based on our first impressions found it to be an impressive handset, ideal for power users or those who want real productivity features. Or just anyone who's been crying out for a new Windows Phone flagship.
The Microsoft Lumia 950 isn't the most stylish of flagships, with a fairly plain, plastic construction. But in almost all other ways it's clearly a massive step up from the Nokia Lumia 930 and by pairing it with EE you can also take advantage of the biggest and fastest 4G network in the UK. If that's not a winning combination we don't know what is.