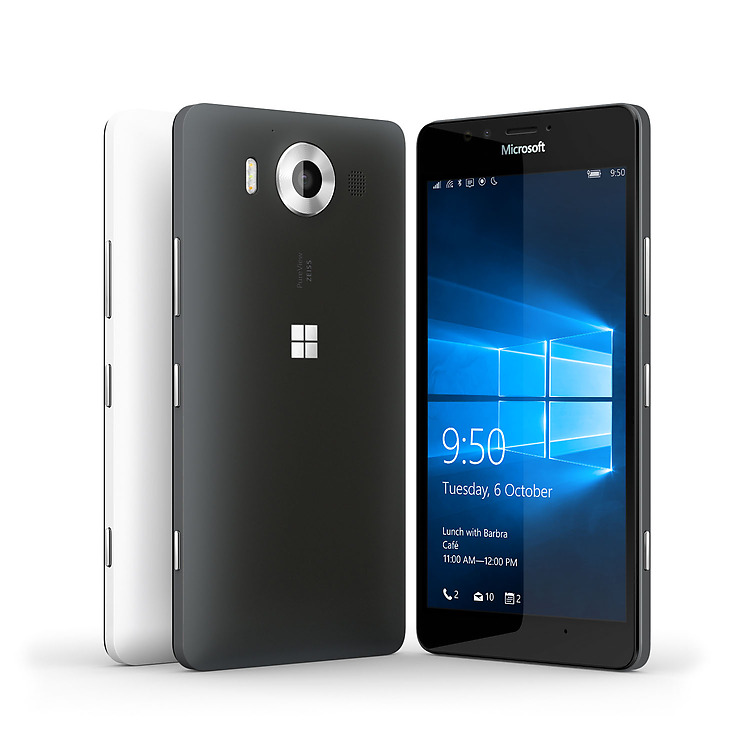 The Microsoft Lumia 950 is the first flagship to run Windows 10 Mobile and the first Windows Phone flagship of any kind in quite a while, so it's fair to say that it's an important handset.
Microsoft has certainly put the work in though, delivering a powerful phone full of innovative and exciting features. So is it worth getting on board with the Lumia 950 and Windows 10 Mobile or are you better off sticking with iOS or Android?
Screen
There's a 5.2-inch 1440 x 2560 screen on the Microsoft Lumia 950. That's QHD, so it's pretty sharp, giving it a pixel density of 1440 x 2560.
It's AMOLED too, which makes for vivid visuals and the size is pretty much ideal to our mind. Obviously some people will particularly want a phablet or a compact phone, but for everyone else 5.2 inches is a great middle ground.
It's possibly not quite the best screen we've come across, that honour still arguably goes to the sublime Samsung Galaxy S6, but based on our first impressions it's not far off.
Design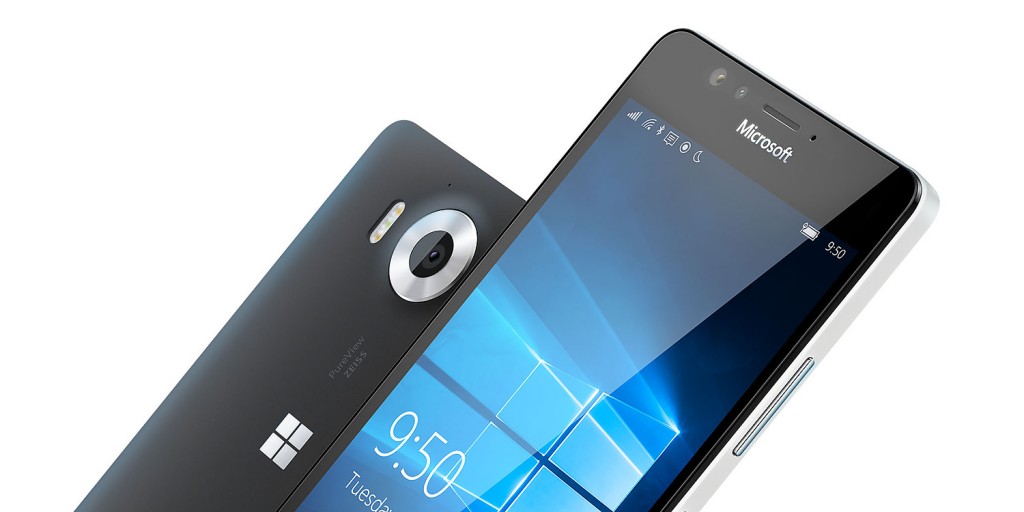 The design of the Microsoft Lumia 950 doesn't feel as flagship worthy as most other elements of the phone. It's not bad, with a solid, durable construction, that's easy to grip and doesn't pick up fingerprints, but it's fairly plain black or white plastic. There's no metal, glass or other premium materials to be found here.
It doesn't compete to be one of thinnest phones around either at 8.2mm thick, though that perhaps allowed for a larger battery which can only be a good thing on balance.
Power
The Microsoft Lumia 950 has a hexa-core Snapdragon 808 processor with four cores clocked at 1.44GHz and the other two running at 1.82GHz.
That's all backed up by 3GB of RAM which amounts to a fairly high-end spec, in line with the LG G4. It's not quite as powerful as the Snapdragon 810 toting phones we've seen this year, such as the Sony Xperia Z5, but it's not far off and it avoids the overheating issues of that chip, especially as Microsoft has also given the phone a liquid cooling system.
Camera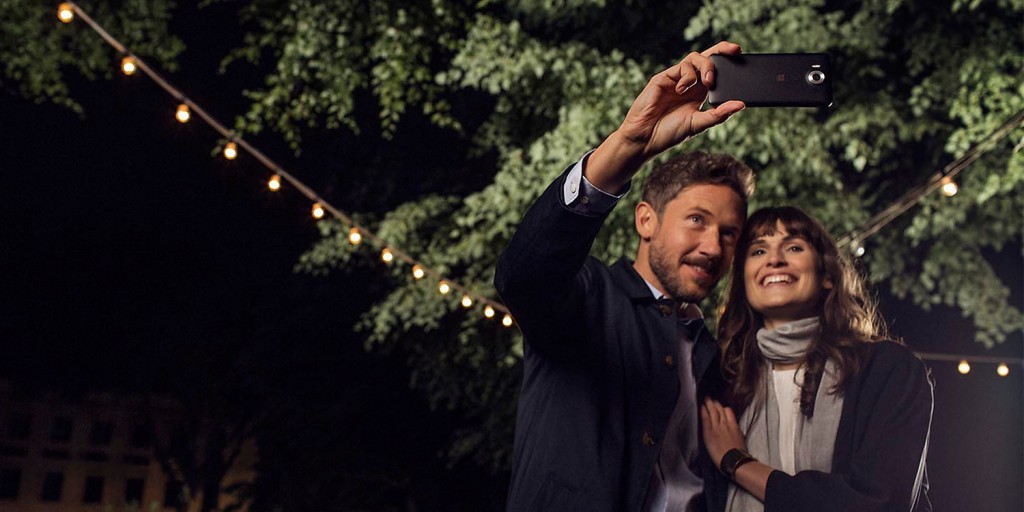 The Microsoft Lumia 950 has a 20 megapixel PureView snapper with optical image stabilisation and a triple LED flash. That combination makes it strong in low light conditions while the overall quality of the camera shines through even more in well-lit scenes, allowing you to take detailed shots with great colour reproduction.
Microsoft has put a lot of focus into the camera, making it great for both point-and-shooters, thanks to the impressive automatic modes, and for more serious photographers with its deep manual controls.
Video fans are in for a treat too, as the Lumia 950 can shoot footage in 4K, while the 5 megapixel front-facing camera is well suited for selfies.
Features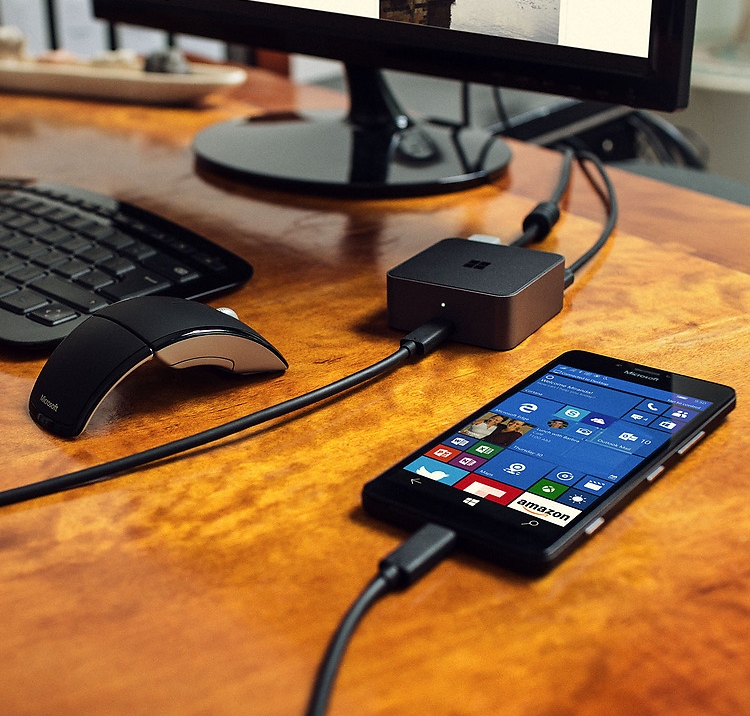 As the first flagship and one of the first phones to sport Windows 10 Mobile the Microsoft Lumia 950 is as much about the operating system as the phone itself. Microsoft has tried to reinvent Windows Phone in a sense, bringing greater unity between desktop and mobile OS's.
But it hasn't lost the core of the experience. If you've used Windows Phone 8 you'll be right at home, with a similar Live Tile based interface and the return of Cortana. It's a slick, stylish system that looks distinct from iOS or Android, but as with older versions of the OS its app offerings can't compete.
The Microsoft Lumia 950 also sports iris scanning through a feature called Windows Hello, meaning all you have to do to unlock your phone is look at the screen. This is a great feature that we hope to see more of, on Windows Mobile and beyond.
There's also Windows Continuum, which lets you hook the phone up to an external screen and get a desktop PC experience. Better yet you can still use the phone separately at the same time. We're not sure how often this will come in handy when most people already have computers, but it's a pretty cool feature.
Battery life, memory and connectivity
The Microsoft Lumia 950 has a 3,000 mAh juice pack, which is pretty big for a phone of this size. It gives the handset quite a lot of life too, with Microsoft quoting up to 9 and a half hours of web browsing over Wi-Fi on a single charge, or up to 18 hours of talk time or 10 hours of HD video playback.
Memory comes in at 32GB, plus a microSD card slot with support for cards of up to 200GB, so storage shouldn't be a problem. For connectivity options you get Wi-Fi, 3G, 4G, Bluetooth 4.1 and NFC.
Early verdict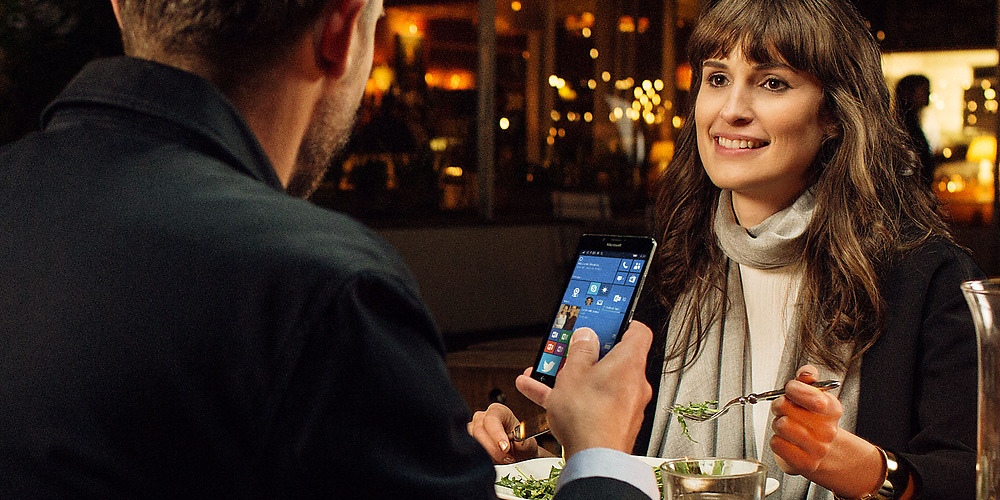 With the Lumia 950 Microsoft has created a flagship worthy of bearing its new operating system. The design disappoints slightly but in almost every other way this is an impressive phone, matching much of the competition for specs and screen and standing out thanks to some fairly unique features.
Its Windows 10 Mobile itself which may hold it back, because as promising as the OS seems it's likely too little too late for Microsoft to make a comeback against iOS and Android, but judged on its own merits the Microsoft Lumia 950 looks to be a fantastic phone.
Microsoft Lumia 950 Specification
Dimensions: 145 x 73.2 x 8.2mm
Weight: 150g
Screen size: 5.2" IPS LCD (1440 x 2560)
Screen Resolution: 1440 x 2560 display resolution
Pixels Per Inch (PPI): 564
Processor: Hexa-core application processor
RAM: 3GB
On-board Memory: 32GB
Camera: 20MP (rear) 4K video, (5 megapixel front-facing)
Operating system: Windows 10 Mobile
Ultrafast / 3G / 4G LTE: Yes/ Yes/ Yes
Bluetooth / NFC: Yes/ Yes
Battery capacity: 3000mAh
Colours: Black, White
Launch Date: November
Price: Around £450