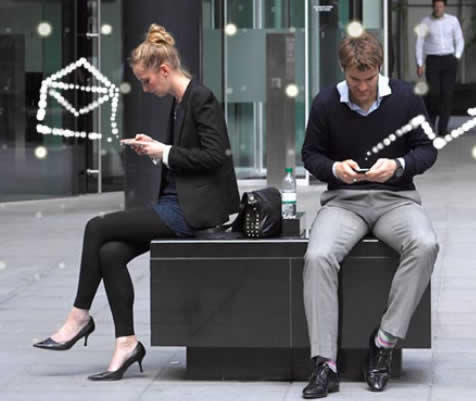 4G is now readily available in much of the UK across various networks and coverage is increasing all the time. If you're wondering what the overall state of 4G is or are curious about how the networks differ we've got all the details, with a snapshot of the state of 4G in the UK.
EE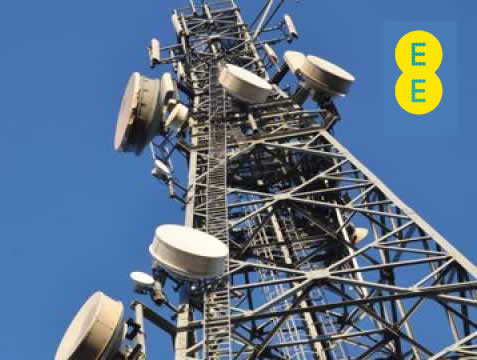 EE is the leading UK mobile network, with greater 4G coverage and more customers than any other.
Subscribers: Currently EE has around 7.7 million 4G customers. In fact depending on how you look at it the network has far more than that, as all of its tariffs include 4G and it has 24.5 million mobile customers, but many of them either don't have a 4G device or aren't in a 4G area.
Coverage: EE's 4G coverage currently reaches over 80% of the UK population, including 510 large towns and cities and almost 4000 smaller towns and villages.
Technology: For the most part EE uses standard 4G for its network, with access to the 800MHz, 1.8GHz and 2.6GHz bands, however it also has a double speed service in 20 cities and LTE-A (aka 4G+) in central London. LTE-A is far faster than standard 4G, theoretically allowing for downloads that are several times as fast.
Looking ahead: EE has just been bought by BT, so expect a converged service offering not just mobile, but television, broadband and landline too. EE is also planning to extend its LTE-A coverage out to the rest of London by the middle of 2015 and beyond that look for LTE-A elsewhere as well as new services such as VoLTE, which has already been trialled by the network.
As with every network it will also be expanding its coverage of standard 4G, aiming to reach 98% population coverage by the end of 2015.
O2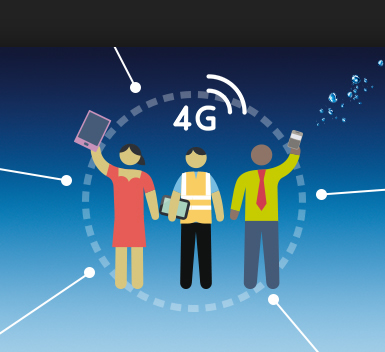 O2 is the second biggest UK network, with a large subscriber base and steadily growing 4G coverage.
Subscribers: O2 has around 23 million subscribers overall. Towards the end of last year over 3 million of them had a 4G contract and while that number has presumably gone up in the last couple of months O2 hasn't publicised its latest numbers.
Coverage: O2 currently has over 45% UK population coverage, so it's a long way behind EE but steadily growing. 4G from O2 is available in over 232 UK towns and cities.
Technology: Currently O2 only uses standard 4G, with access to the 800MHz frequency. The network is yet to roll out LTE-A or any other advanced technologies.
Looking ahead: Expect O2's 4G coverage to continue to grow, with coverage likely to hit 98% of the UK population by the end of 2015.
On top of that Three has considering buying the company and if the deal goes through then Three / O2 will become the biggest mobile network in the UK with their combined numbers.
Vodafone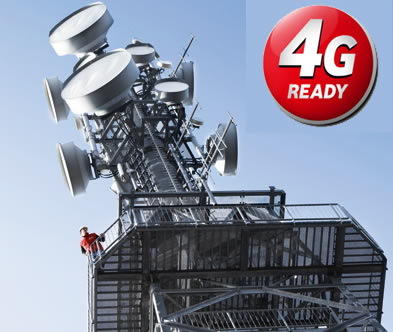 Vodafone has seen its revenue drop in the last couple of years but heavy investments are gradually turning the company around.
Subscribers: Vodafone reported 2.2 million 4G customers at the end of 2014, giving it a similar overall number to O2.
Coverage: Vodafone recently hit 57% outdoor population coverage with 4G, including over 338 large towns and cities.
Technology: Vodafone is primarily relying on standard 4G, with access to the 800MHz and 2.6GHz frequencies, however it has also launched LTE-A in London, Birmingham and Manchester.
Looking ahead: Vodafone is half way through its £19 billion Project Spring investment programme, which largely involves building and upgrading mobile sites.
So over the next couple of years you can expect continued heavy investment in infrastructure, with 4G likely to reach 98% of the population before too long. We expect Vodafone will also look to expand its LTE-A coverage over the next year or two.
Three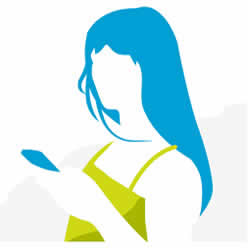 Three is the smallest major network in the UK, but with unlimited data plans and 4G at no extra cost it's a compelling choice.
Subscribers: Three currently has around 8 million customers, though not all of them are using 4G. Currently that number sits at around 3.1 million, leaving it out ahead of Vodafone in 4G subscriber numbers despite having fewer customers overall.
Coverage: Three has brought 4G coverage to around 48% of the UK population. The network hasn't publicised how many towns and cities that equates to, but at this point you can expect most sizeable urban areas in the UK to have coverage and a good few smaller ones too.
Technology: Three only uses standard 4G, with access to the 800MHz and 1.8GHz frequencies.
Looking ahead: Three's parent company Hutchison Whampoa is in talks with O2 regarding a possible acquisition. If the deal goes through then the combined entity will be the biggest mobile network in the UK. That aside you can expect Three to continue expanding its 4G coverage, with an aim of bringing it to 98% of the UK population by the end of 2015.
Tesco Mobile, giffgaff, TalkTalk and Virgin Mobile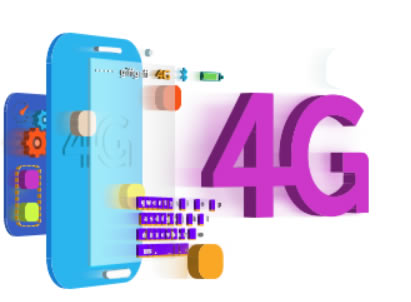 A number of MVNO's are also offering 4G services and these are arguably the four biggest. Tesco Mobile and giffgaff both use O2, so their coverages are exactly the same, with 4G available to 45% of the UK population. Their future coverages will also be reliant on O2.
TalkTalk was using Vodafone, but it too is switching to O2, which is good news, because while on Vodafone it wasn't offering 4G, but with the switch it will be.
Virgin Mobile has superior 4G coverage as it uses EE as its MVNO partner, giving it over 80% UK population coverage, however it currently only offers 4G services to business customers.