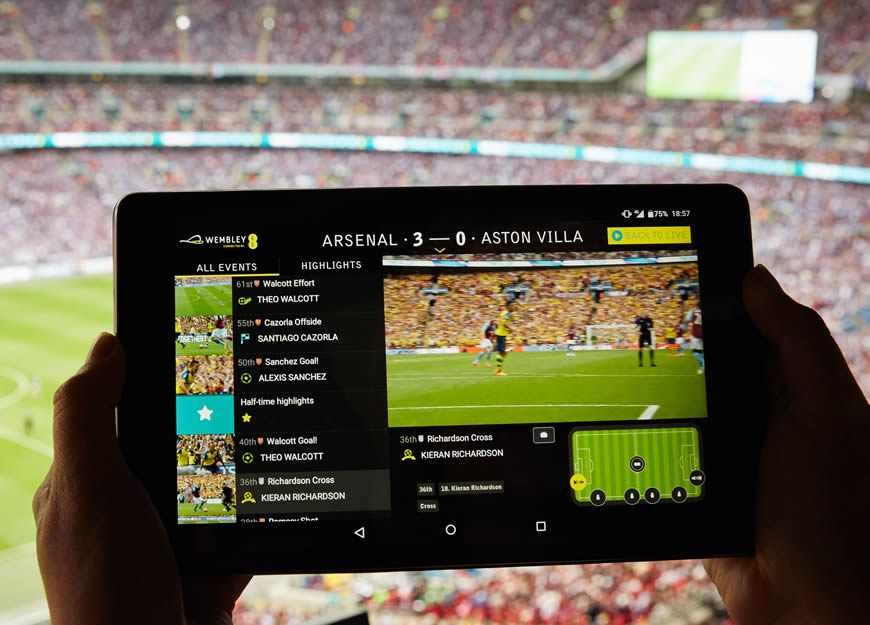 If there's one place where speedy 4G data is especially important it's major sporting events, where tens of thousands of people will be in a relatively small area hoping to share photos, videos and status updates, yet 4G infrastructure isn't always up to scratch.
Even the most successful football teams don't all have good 4G infrastructure at their home grounds, yet some less successful ones do.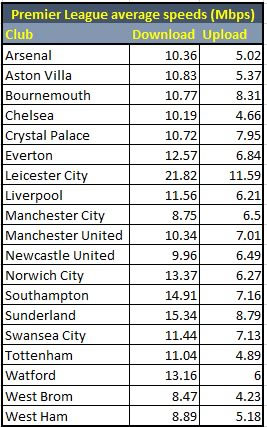 Tech Week Europe has found that if Premier League teams were judged on the 4G speeds at their stadiums Leicester City would be league leaders, with an average download speed of 21.82Mbps and an average upload speed of 11.59Mbps, according to data taken from OpenSignal.
On the other hand Chelsea, the actual Premier League champions, would be near the bottom of the table, with average download speeds of 10.19Mbps and average upload speeds of 4.66Mbps, which in both cases is less than half the speeds found at Leicester City's King Power Stadium.
Though West Bromwich Albion would take the bottom spot with average download speeds of just 8.47Mbps and average upload speeds of a mere 4.23Mbps and the best overall 4G experience you can have in the Premier League is on Vodafone at Sunderland's Stadium of Light, where download speeds are up to 28.52Mbps and uploads can get to 19.08Mbps.
It's slightly surprising to see that EE isn't recording the highest overall speeds, but EE is still by far the most consistent, with the highest download speeds at 15 stadiums and the highest upload speeds at 13.
Even at stadiums where speed isn't a problem capacity can be with so many people trying to get online at once. Whether through 4G improvements or public Wi-Fi it's an area which many stadiums are trying to improve and Wembley Stadium is at the forefront of that.
Through its partnership with EE it's set to become the best connected stadium in the world and it's already been home to a 400Mbps 4G trial. Now we just need other stadiums to follow its lead.
Source: TWE