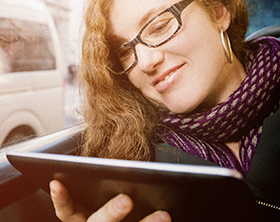 Despite being a major UK city, Hull has always been disappointing for mobile data and it currently languishes near the bottom of performance rankings for every UK network.
The reason for this is simple: phone masts in Hull were connected to the outside world using microwaves beamed from a dish across the Humber.
In a conversation with the Hull Daily Mail, Bryn Jones, Three's chief technology officer, explained that: "The pipes we currently use to get data back from Hull are microwaves and they are not big enough to support all 3G data we're carrying. Customers aren't getting the 3G experience we expect them to have, let alone the 4G experience."
But that's all about to change, as following a £4.8 million upgrade programme Three is now starting to use CityFibre's underground fibre optic cables instead, which can handle far more data.
In fact the CityFibre cables are expected to be faster than those used elsewhere in the country, allowing Hull to not just offer acceptable speeds but potentially some of the fastest in the UK.
Jones said: "It should provide a better experience than most other places we work in the UK. People will really start seeing a difference. The experience will be up there with the other major cities, if not better.
"It allows us more reliability and more consistency. Customers are using more and more data, and you need that capacity so they get consistent service."
Already Three has switched on one 4G mobile mast in Hull as a result of this change and more will soon follow, with Three expecting the majority of Hull customers to be able to enjoy Three 4G in the city by the end of next spring.
EE has also teamed up with CityFibre in Hull, so it should soon be able to provide a fast and reliable 4G service in the city too. Once O2 merges with Three that might only leave Vodafone still lagging in the city.