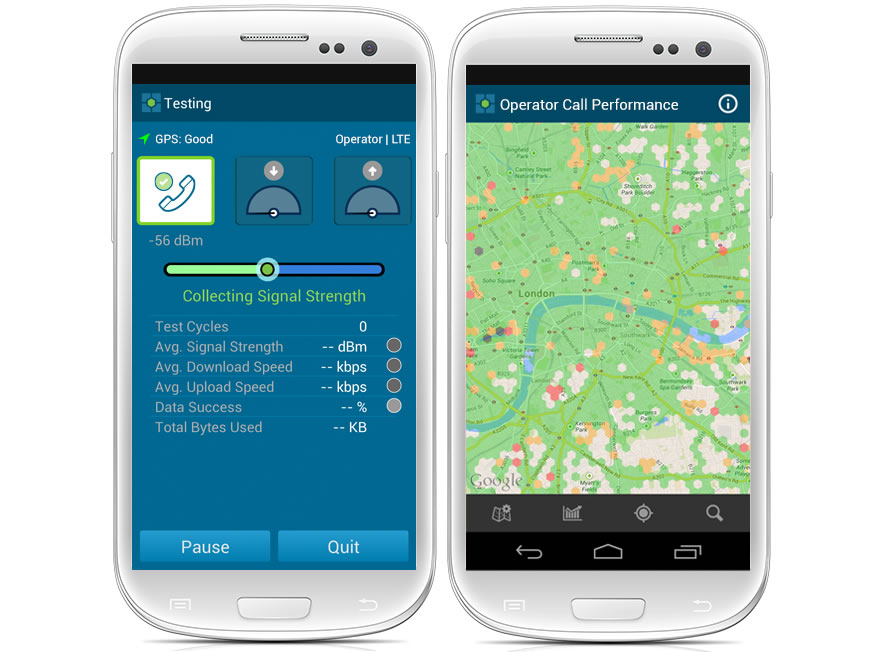 RootMetrics regularly carries out thorough tests of the performance of UK networks and typically EE comes out on top. If you were thinking that might have changed in recent months you'd be wrong, as in the seven cities put to the test so far this year EE has been overall test winner in all of them, though a few were ties.
So far in 2015 RootMetrics has tested EE's, O2's, Three's and Vodafone's performance in Birmingham, Leicester, Nottingham, Hull, Newcastle, Edinburgh and Glasgow.
EE was the overall test winner in all of them, tied with Three in Glasgow, Leicester and Hull, O2 in Leicester and Vodafone in Nottingham.
It particularly excelled in network speed and mobile internet, where it was the out and out winner in all seven cities, as you might expect given its strong 4G network.
However Three edged it out for reliability, coming first in all seven cities, though EE wasn't far behind, tying with it in Edinburgh, Newcastle, Hull, Nottingham and Birmingham, while O2 tied for first place in Leicester and Vodafone was part of a three way tie in Nottingham.
Three also led the way for call performance, winning in all seven cities, though tied with O2 in all but Edinburgh and with EE in all but Glasgow and Leicester.
Vodafone came last for calls, tying for first place in just three places- Edinburgh, Newcastle and Nottingham.
While most of EE's overall lead came from internet performance it was also found to be the best for texting, winning again in all seven cities, while O2 tied with it in Glasgow and Newcastle for second place overall and Three tied with them both in Newcastle. Vodafone didn't achieve any wins for text performance.
So what does all this tell us? Well for one thing EE's overall performance is down to more than just internet, as it performed well in all categories, while Three easily achieves second place overall and Vodafone achieves the least wins in every category.
This is reminiscent of the results we saw throughout 2014, so despite the fact that all four networks now have quite widespread 4G coverage the gap hardly seems to be closing between EE and the other three networks.
Of course there are plenty more tests to come, with ones in London, Bristol, Cardiff, Coventry, Sheffield, Manchester, Liverpool, Belfast, Leeds and Bradford already scheduled, so stay tuned for more results later in the year.
Hopefully by then EE will have some stronger competition, but we're not optimistic and Vodafone in particular has a lot of work to do. Still, looking a little further ahead the future could be bright for O2 and Three at least with the two networks soon to be under the same roof.