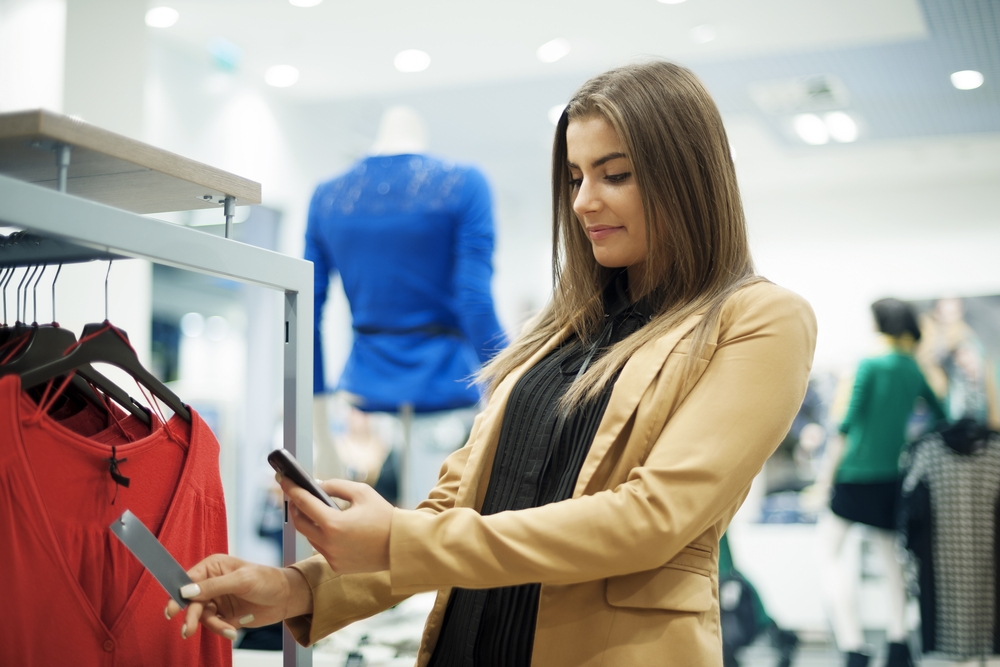 In our increasingly connected society savvy shoppers aren't just going to buy things in-store. Instead they're going to use all the technology available to them to hunt out the best prices.
That's exactly what EE's found, with new research showing that almost 22 million shoppers regularly 'showroom', which is to say use their mobile devices to check for better prices while in-store.
EE found that shoppers in Newcastle and London are most likely to do this, with 47 percent doing so. The practice is least common in Norwich, but showrooming is still done by a significant 33 percent of shoppers.
EE also found that 18-34 years olds do it most, with 58 percent showrooming in all. Amazon benefits the most from showrooming, with the eBay and Tesco apps also regularly being used.
This is obviously a big concern for retailers, who are missing out on sales as a result. However, EE notes that physical shops are still important. 43 percent of shoppers prefer to buy from a bricks and mortar store as they don't have to wait for delivery.
On top of that many businesses are now allowing customers to try out products in person before buying them, which is an experience that online shopping can't provide.
If retailers want to further combat showrooming EE has found that 56 percent of Brits would shop in-store more if price matching deals were available.
EE also has a number of its own solutions to help retailers, such as 4G Public WiFi In A Box. This can bring connectivity to retailers and turn showrooming to their advantage. It was relied on heavily over Christmas.
Jeremy Spencer, Head of Corporate Products at EE, said: "The practice of showrooming isn't going away. It's understandable that the threat of showrooming preys on retailers' minds, particularly during such an important shopping season as Christmas. However, retailers actually have a significant opportunity to both engage and retain showrooming customers.
"Encouraging customers to look up additional information on products in-store using free Wi-Fi, offering a mobile app with digital loyalty schemes and, as our research indicates, offering to match prices found online can not only prevent showrooming in the short term, but can help keep customers coming back.
"Additionally, providing tablets for customers to use in-store allows people to browse online product ranges, helping to keep purchases in-store."