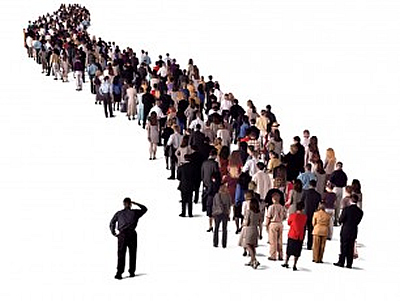 EE hope to make High Street shopping better using 4G technology.
EE is on a mission to transform public spaces. Whether that means mobile ticketing solutions and a feature packed app for Wembley Stadium, free superfast 4G at Manchester's intu Trafford Centre and other shopping precincts or plans to bring 4G to travellers in the Channel Tunnel it's clear that EE has its sights set on more than just selling phone contracts.
 The latest development along those lines is what EE is calling 'Connected Retail'. The network has discovered that 73% of shoppers will abandon purchases if they have to queue for more than five minutes to pay, which in total is costing retailers around £1 billion each and every year.
That's a staggering amount of money to lose from something so simple and Connected Retail aims to prevent that, among other things.
So how does it work? Well, there are two sides to it, the customer facing side and the retailers side. It's a service which can use customers smartphones to give the retailer data on how long they spend shopping and the time at which they enter the store, which in turn allows retailers to send customers relevant offers and promotions while they're still in the shop, increasing the chance of a customer using them and making a purchase.
It can also use apps to track a customers location and buying preferences to ensure the promotions are as well targeted as possible.
But that's just the start. Connected Retail can also be used to heat map a store, keeping track of the times when it's busiest, the areas of the store which get the busiest and when customers are likely to check out and by extension anticipate when there are likely to be queues, which in turn makes it easier to ensure there are enough staff on tills to deal with it and conversely can ensure that the tills are never over staffed during quiet periods.
By tracking the busiest parts of a store potential bottlenecks can also be identified, which allows retailers to adjust their store plan accordingly.
All of which serves to make the shopping experience smoother and more enjoyable for customers, who in turn are then more likely to make purchases.
It's early days for Connected Retail, but EE is already working with Asda to implement the strategy across its 575 UK stores. Asda has already seen the shopping experience transformed by its in-store Wi-Fi, which currently has over 800,000 subscribers.
Asda can now also cross reference the Wi-Fi data with customers' use of online shopping apps, which gives the company a better idea of people's buying behaviour and allows it to better target its communications and offers.
While store managers have been given tablets, allowing them to complete admin tasks without having to disappear into an office, which means they can be more hands on with customers and staff.
Ultimately this is all part of a bigger plan from EE, which aims to allow all employees to access everything they need to do their job wherever they are, as has been achieved in Asda's case by giving tablets to the store managers.
EE also aims to better engage customers, as it's doing in all the above examples and it aims to allow information to freely flow between people and machines in order to increase productivity.
If EE's Connected Retail vision pans out you can expect to see examples of all these things becoming increasingly present in stores and that can only be a good thing. The internet has caused a lot of damage to the high street, but by leveraging smartphones and mobile 4G data connections to increase productivity, track buying habits and improve communication between shop staff and customers the high street could start to fight back and enter the 21st century.
It doesn't end at the high street either. We mentioned EE's plans for Wembley Stadium and the Channel Tunnel and the network has also brought 4G to a number of airports. Ultimately EE seems to be pushing for a far more connected world. One where superfast 4G is readily available to everyone and information can freely travel between people, companies and machines, whenever and wherever.
Find out more how 4G Could Transform Shopping!