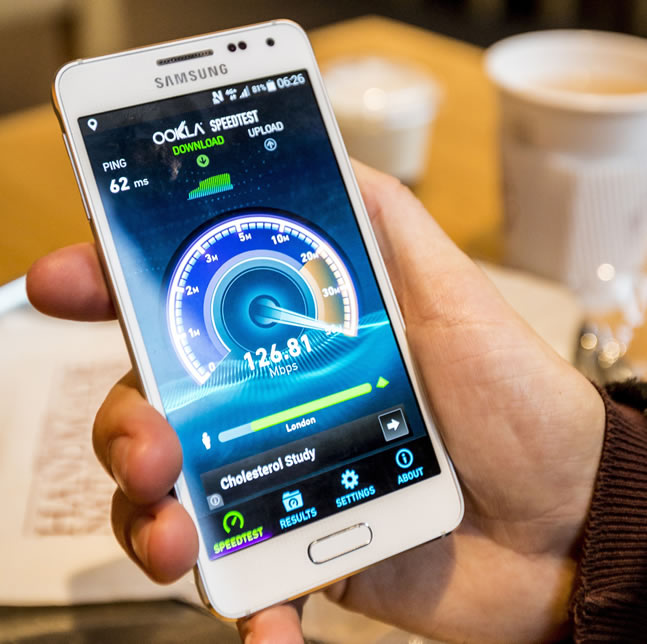 EE has already followed up 4G with double speed and even 4.5G (dubbed 4G+), but the network isn't stopping there, as it's now announced plans to pilot a 4.75G service.
According to presenters at Light Reading's Gigabit Europe, this new service could reach speeds of up to 1Gbps, which is more than six times as fast as the 150Mbps speeds that its double speed network caps out at.
The 1Gbps speeds would be achieved by aggregating up to five spectrum carriers, allowing phones to receive data from all five. Standard 4G uses just one spectrum band at a time and even 4G+ only uses two.
This would be combined with the use of MIMO (multiple input and multiple output), which involves adding additional antennas to both the transmitter and receiver devices to boost capacity.
EE controls more spectrum than any other UK network, so it has enough available to launch new services like this. The big question is when we'll see it, but all EE is saying so far is that it should be commercially available before the launch of 5G in around 2020.
Speeds of 1Gbps would make it a rival for fixed-line services, but according to Paul Ceely, EE's head of network strategy, the company isn't interested in competing in that market.
Rather he claimed the network would look at areas which are underserved by fixed-line operators, giving the example that: "It could be a temporary service in an area where people are going to be living for a short period of time before they move on."
It could also prove hugely beneficial to people in rural and isolated areas where high-speed internet isn't available.
It might be a while yet before we see this 4.75G service, but in the meantime we could see 'tri-band carrier aggregation' technology commercially available as soon as next year and that would allow for speeds of up to 400Mbps. So if you're on EE the future is going to be very, very fast.