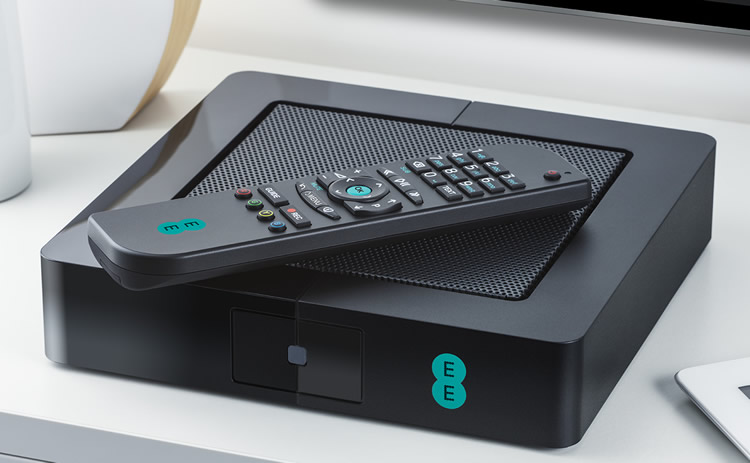 We wrote about
EE TV last month
- the networks innovative play to replace conventional TV providers, and now the service is available.
It allows users to access over 70 Freeview channels, as well as various on demand and catch up services on their TV, tablets and smartphones, in fact you can view up to four different things on up to four different devices at once and like any good TV service it allows you to record content too and store it on a 1TB smart box.
There's also an EE TV app which brings intuitive controls to your smartphone and a 'Replay' feature, which allows you to choose up to six channels to record and then be able to view anything they showed in the past day.
Pippa Dunn, Chief Marketing Officer, EE, said: "Customers can now go into any EE store nationwide and sign-up for the UK's most advanced TV service. With EE TV, we have combined our expertise in mobile and home broadband to develop a game-changing home TV service that you can watch on your smartphone and tablet, as well as your telly.
"EE TV offers exceptional value for money, is simple to set up and use, and comes with market-leading features which really do allow customers to create a unique personal viewing experience."
The EE TV smart box, with a value of £300, is available free for all new and existing mobile customers who also sign up for a broadband plan of £9.95 per month or above. These plans include free weekend calls and unlimited broadband with speeds of up to 17Mbps, while you can get even higher speeds if you pay more.
Users on existing pay monthly mobile plans who sign up for EE TV and broadband will also have their 4G allowance upped to 10GB or 20GB depending on their plan. To sign up for EE TV simply head in to any EE store.
Learn more about EE TV here.