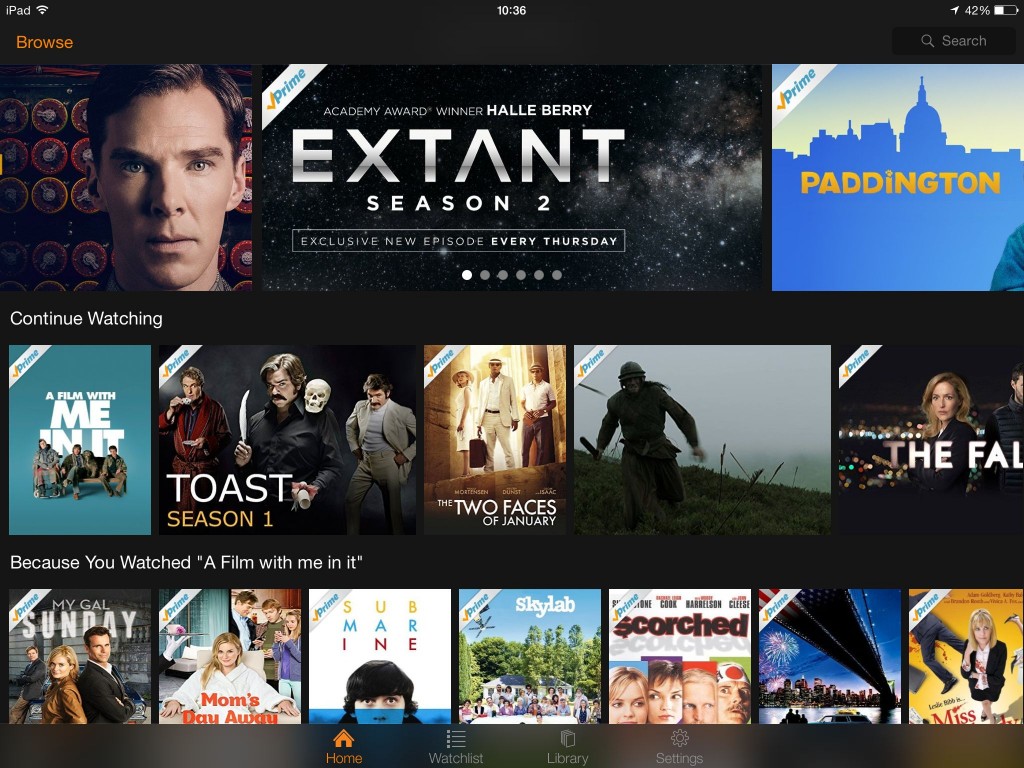 The Amazon Instant Video app on iOS just got a major update making it far more useful. The app is now up to version 3.0 and has added the ability to use your mobile data to stream and download content, so you can watch videos using 4G and 3G, allowing you to watch things wherever and whenever.
Allowing users to stream over 4G has its own set of problems, which is why it wasn't a feature until recently. For one thing video quality can be hampered if you don't have speedy 4G available and for another streaming content can quickly eat up your data allowance.
But Amazon has gone some way to addressing those issues, by also allowing you to choose the mobile data usage and download quality of any video you watch.
So anyone who doesn't have a mountain of data or is in an area with a slow connection can stay in control of their usage and experience at the expense of some visual quality, while those with gigabytes in the double digits and a fast 4G signal can stream in HD.
Speaking to iDownloadBlog, a company spokesperson said "With the new iOS app, Prime members can instantly watch tens of thousands of great titles available at no additional cost to their membership over a cellular network and in HD."
The Amazon Instant Video app is a free download, but like Netflix you need a subscription to access most of the content, however it's included in Amazon Prime memberships, plus the first episodes of many shows are available for free and you can also use it to watch digital videos that you've bought or rented from Amazon, so it's worth a look even if you're not subscribed.