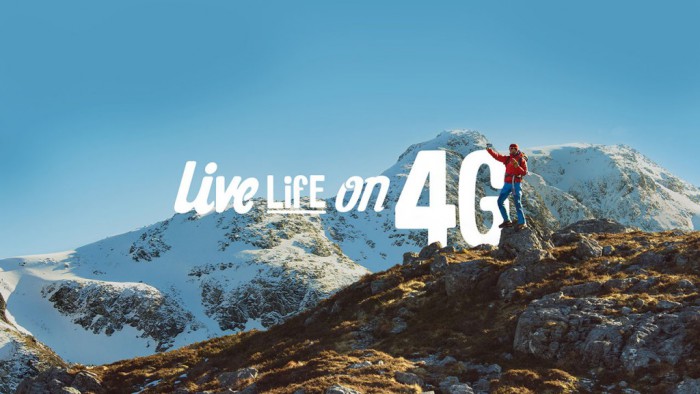 There are big changes afoot at Vodafone, with the company announcing that it will now give all pay monthly customers 4G, where before the very cheapest plans didn't include it. You'll still need a 4G compatible device of course but you won't have to pay extra for the data itself. That means you'll be able to enjoy 250MB of 4G from just £9.50 per month on a standard 12 month SIM-only bundle.
But that's not all Vodafone is doing, as you'll also now be able to use 4G with all Data on the Go bundles, allowing you to make the most of your tablet or dongle. Red+ bundles now all come with 4G too, so you can share your speedy data with your family.
Plus with Red Value bundles you'll be able to make free calls home from anywhere in the Vodafone Europe Zone, while all SIM-only plans will now come with three months of unlimited data.
Cindy Rose, Consumer Director at Vodafone UK, said: "Our customers have made it clear just how much they love having generous data allowances as part of their pay monthly bundles. So, if they want to enjoy more brilliant entertainment with a Now TV Entertainment Pass, Spotify Premium or Sky Sports Mobile TV streamed on our ultrafast 4G, they can!"
These changes come alongside the announcement that Vodafone has just brought 4G to Chester, its 600th UK community, while in total 68 percent of the UK now has Vodafone 4G coverage.
It's a busy time for Vodafone, with its Q2 financial results coming out too, which cover up to the end of June 2015 and show 4G subscribers growing from 3 million in Q1 to a whopping 4.7 million now.
That's a huge jump and with all pay monthly customers now being offered 4G it's sure to shoot up even higher soon.
While our focus is 4G that's not the only area in which Vodafone is doing well, with the network also reporting 4000 additional broadband customers this quarter bringing it up to 70,000, with mobile services revenue up by 0.7% and overall revenue up by 0.2%, so right now the future looks very bright for Vodafone.