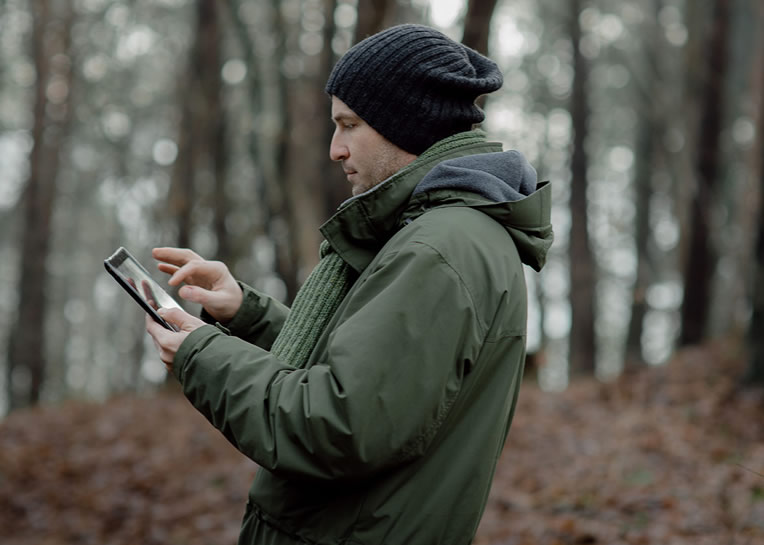 Broadband is available in most parts of the UK, but speeds can be enormously variable, with many rural areas enduring crawlingly slow speeds of just around 1Mbps. That just doesn't cut it in 2015, but one Wiltshire farmer has found a novel solution involving a nearby 4G hot spot.
According to Farmers Weekly, Richard Guy had been trying to find a way to get faster speeds for a while, first trying a satellite system, which wasn't much faster than his BT broadband, but then noticing that the nearest 4G mast had a strong signal.
Unfortunately that area of strong reception wasn't close enough to his house to make use of, but he wasn't about to give up.
Using a 4G dongle and Ofcom's mobile network mast website he set about finding where the best signal is likely to be, then used his farm's telehandler to put up a discreet mast on his land, with the 4G dongle installed three-quarters of the way up in a waterproof toolbox.
A 12v battery and solar panels meant it wouldn't need mains power and the signal was converted into a form which could travel through fibre-optic wire to his house.
The end result was home broadband of between 45 and 69Mbps, which is far, far faster than the 1Mbps average he was experiencing before, and the same solution could be applied to other farms.
Of course setting it up requires a fair bit of technical knowledge and can prove costly, but the first problem at least has been solved by Richard Guy himself, as he now offers a set up service under the name Agri-Broadband.
The exact price will depend largely on how far the 4G signal needs to travel, but it's likely to be in the region of £1000-£2000 to get the system set up.