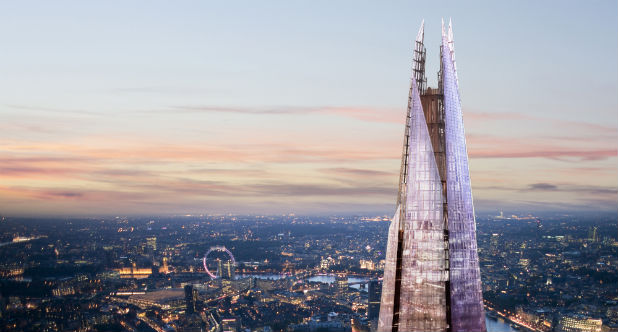 Where would you expect the fastest 4G to be in the UK? London seems like the logical answer. After all it has more residents than anywhere else and is sure to be the biggest priority for networks.
Yet based on recent test results from Ofcom it's actually got quite slow 4G, coming last in a test of five cities.
Ofcom found that average 4G download speeds in London across EE, O2, Vodafone and Three were just 12Mbps. Cardiff came next, averaging 13Mbps, then Liverpool with 14Mbps and Edinburgh and Norwich in joint first with 16Mbps.
Of course these are only five cities and the tests only cover November and December of 2015, but it's still surprising to see London come last. There are some possible explanations for this though. The number of buildings could hamper signal and the number of people could lead to network congestion for example. The results for London also line up with RootMetrics recent findings.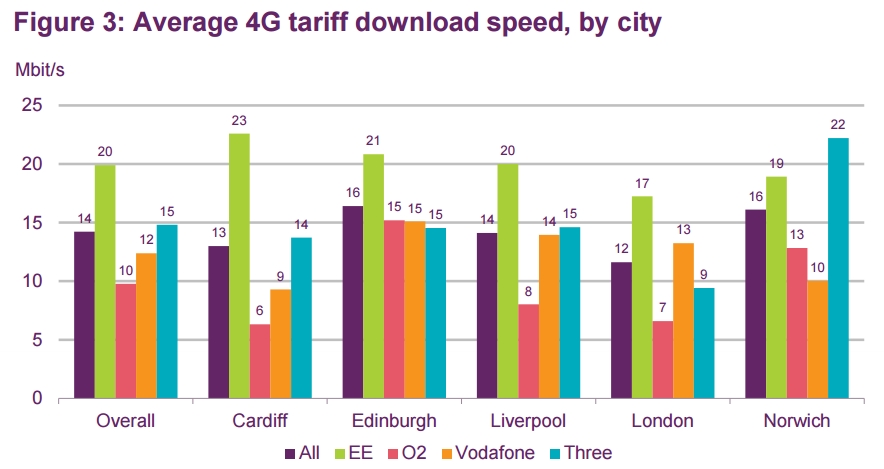 Still, 12Mbps isn't an awful speed and it can be a lot higher than that if you're on EE, which averaged 17Mbps download speeds in London. Vodafone was second here with 13Mbps speeds, then Three at 9Mbps and O2 in last at just 7Mbps.
In fact, EE's average download speeds were highest in all of these cities, except Norwich, where Three topped it with an impressive 22Mbps average. The highest average speeds of all were recorded by EE in Cardiff, reaching 23Mbps.
Yet despite that Cardiff had the second lowest average overall, thanks to weak showings from Vodafone and O2, which recorded average speeds of 9Mbps and 6Mbps respectively.
So what does all this tell us? Well, outside of Norwich you want to be on EE if speed is your main concern. O2 is seemingly the worst network to be on if you want speedy service, as it recorded the lowest speeds everywhere except Norwich, where Vodafone was slowest.
Three meanwhile puts in a poor show in London, but is the second fastest overall in the areas tested by Ofcom, with an average download speed of 15Mbps across the five cities. That's a significant drop on the 20Mbps average recorded by EE, but above the 12Mbps that Vodafone managed and the 10Mbps that O2 achieved.

Ofcom also found that EE was the most consistently successful network at loading web pages and achieved speeds of over 2Mbps more than any other.
While the focus of the tests was 4G performance, Ofcom also found that EE had the greatest call success rate, with 99% of calls connecting and completing successfully. Though the other networks all managed 98%, so the difference here is minor.