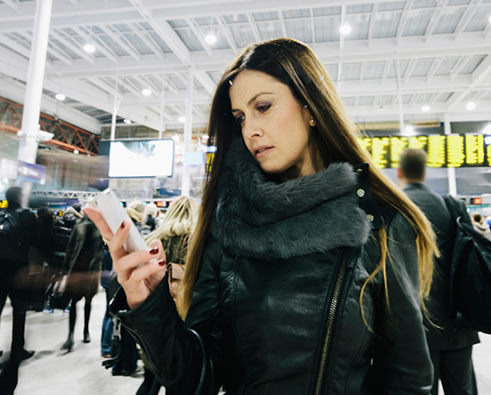 It was only just over six months ago that Liverpool was crowned the top major UK city for mobile performance, but it's already lost its lead to Manchester.
In the latest RootMetrics league table, looking at the 16 most populous UK cities, Manchester has risen from 3rd place and an overall score of 93.5, to 1st place with a score of 95.4.
That's thanks in large part to first place rankings for overall performance, network reliability and mobile internet performance. The lowest ranking it got for anything was call performance and even there it was still ranked 4th.
Liverpool meanwhile has dropped in both score and rankings from 1st place with a score of 94.6 in the first half of 2015, to 3rd place with a score of 94.5 now.
Birmingham has retained its 2nd place position but improved its performance, rising from 94.1 to 94.6.
These overall scores take into account network speed, network reliability, mobile internet performance, call performance and text performance. So they're a comprehensive rating of complete mobile performance.
It's good news for Manchester then and while Liverpool's score has dropped slightly you can still expect top tier network performance in the city.
Yet despite being the UK's most populous urban area, London has put in a disappointing performance. It's ranked just 13th for the second half of 2015, down from its middling 9th place finish in the first half.

Its overall score has dropped too, from 90.5 to 90.1 and it ranked no higher than 10th in any area. With London being the UK's most populous city and Manchester being the second most populous it seems that population has little impact on network performance, given the gulf between these two.
Other notable changes in the chart include Sheffield, which rose from 11th place to 6th, while Edinburgh sadly dropped from 5th to 9th. Bristol, Cardiff and Hull on the other hand closed out the list in 14th, 15th and 16th positions respectively, which is exactly the same result as the first half of 2015.
Of course these scores factor in all the major UK networks, so depending on which network you're on the rankings might change. In general EE ranks highest here, but whatever network you're on it's clear that Manchester, Liverpool and Birmingham are putting in a consistently strong performance. While London is struggling and Bristol, Cardiff and Hull have a serious amount of catching up to do.