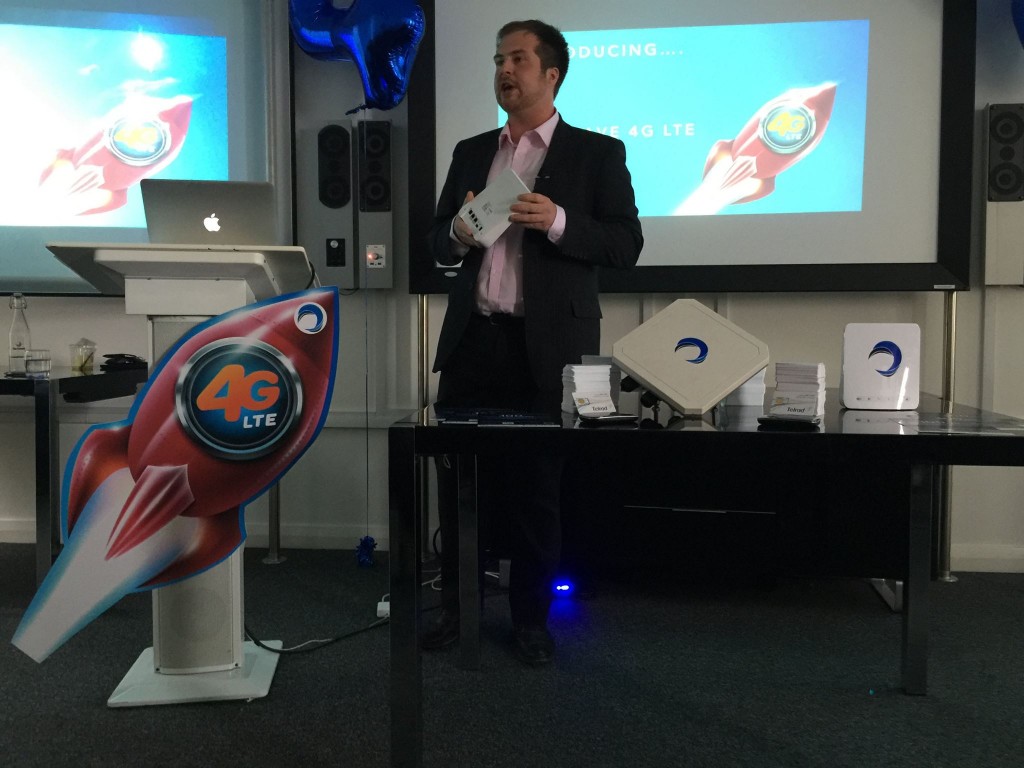 Isle of Man residents can already get 4G on their phones, but so far there's no truly viable 4G home broadband option.
"We've all seen the impressive speeds already available on our mobile devices using 4G services" said Stuart Baggs, Managing Director of BlueWave Communications. "But for users wanting an equally quick experience at home, 4G has never really delivered. With expensive equipment, archaic data-limits (as low as 500 MB per month) and lengthy contracts, it just couldn't compete with DSL based technologies".
That's all about to change though, as BlueWave Communications is launching a 4G home broadband service which avoids the typical problems of 4G. There's no data limits for example, with unlimited superfast 4G broadband and unlimited outbound landline calls to the Isle of Man, UK and EU available for just £27.99 per month.
The new 4G broadband network will help more people get online, with Baggs noting that "By providing broadband using our own 4G LTE network, we're removing barriers to getting online that may have stopped people in the past. No more deposits, lengthy contracts or pseudo-competition with all providers using the same network."
BlueWave has worked with Israeli network vendor Telrad Networks to launch the service, which is arriving initially with coverage in key areas including Douglas, Onchan and Peel, with other major towns set to be added before the end of the year.
"We're working hard to roll-out the network further than ever before, connecting thousands of people across the Isle of Man as we go. Those not covered straight away can still register their interest and we'll let them know as soon as we get to their area" said Mr. Baggs.
As well as the monthly price users will have to pay £99.99 for a Home Hub in order to access the service.