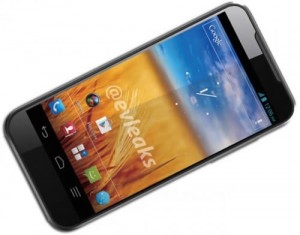 We here at 4G.co.uk have watched ZTE grow as a world-wide manufacturer and saw them mainly as a manufacturer of affordable phones, smartphones, tablets and dongles. We have recently heard that ZTE will be launching the world's smallest 4G dongle and a new 4G phone called the ZTE Grand Pro. This and the news below now suggests that as 4G phones begin to appear, ZTE will be launching more up-market handsets and are planning to break into the premium 4G phone market.
A new leak via IGN News who spoke to ZTE's Hagen Fendler ( chief design director ) confirms that the company will launch a new 4G phone aimed at the premium market during CES 2013. Fendler explained that the launch of the new 4G phone at CES will "be a starting point of a new design era for ZTE". No further details were available.
As we say ZTE are generally associated with low to mid range phones and tablets yet they have risen to fourth position in world-wide smartphone sales, so its not unrealistic to see them launching a 4G phone to challenge the iPhone 5 or the Samsung Galaxy S3. Oh well, we will need to wait for CES in January to find out more. Of course, 4G will continue to look out for more leaks and post them here.