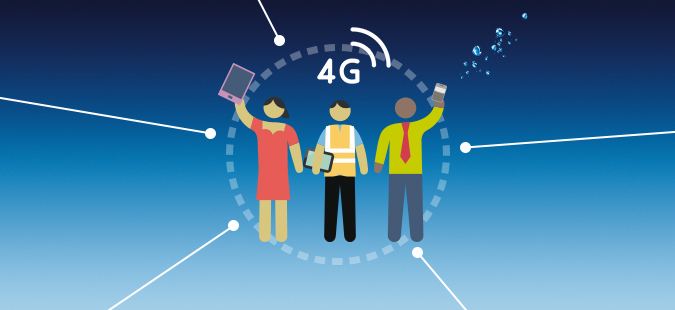 O2 4G is spreading far and wide. This week it's spreading as far as Uppingham in the East Midlands and as wide as Yeovilton in Somerset.
According to the Western Gazette, O2 now has a live 4G network in Yeovilton, allowing customers to do more on their mobiles when out and about.
Derek McManus, Chief Operating Officer, Telefónica UK said: "O2 customers in Yeovilton can now experience faster mobile internet on their devices such as streaming high definition TV, shopping on the go, and video calling.
"For our business customers, 4G is all about working more effectively. For instance, they can work remotely, access cloud services and collaborate using apps. O2 4G can make everything easier for our customers."
Uppingham meanwhile has a little longer to wait. But according to the Rutland Times O2 will begin its upgrade work on the week commencing 23rd November, with 4G speeds likely to be available within a few weeks of that.
While the improvement work is being carried out O2 customers may experience intermittent signal problems. In which case the TU Go app could come in handy, as it allows anyone on O2 to talk and text over Wi-Fi.
EE and Vodafone already have 4G coverage in Yeovilton, leaving just Three without. But only EE currently has any 4G in Uppingham and its coverage isn't great, so O2's 4G network upgrades are likely to be a welcome improvement.
These aren't the only places O2 has recently brought 4G to either, with the network also rolling 4G out to Littlebury and Conwy in recent weeks. It's all part of a larger investment which has seen the company spend £600 million on network modernisation this year alone. The network will have invested a total of over £3 billion into 4G by the end of 2017.