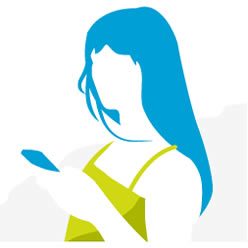 It's nearly a year since EE launched its 4G mobile network and you may ask why hasn't Three launched its 4G network so far. The latest information from Three is that they will launch their 4G network in December in London, Birmingham and Manchester  ( but on a small scale with a limited number of users ). To see why Three will lag EE's 4G launch by nearly 14 months we need to scan back to two events that occurred in Mid-2012 and Mid-September, 2012.
Firstly, one of the key reasons that Three lag behind EE is that in mid-2012, Ofcom made a concession to EE so that they could use some of its old unused 1800 MHZ spectrum to launch 4G ahead of its competitors.
Read : Everything Everywhere gets 4G Go-ahead from Ofcom
As none of the others ( Vodafone, O2 or Three ) were able to do the same, EE launched 4G on its own at the end of October, 2102 and have so far launched 4G in 120 towns and cities.
Secondly, it was only in September, 2012 that Three appointed Samsung as its main 4G mobile network supplier – just before EE officially launched its 4G network. Samsung will be undertaking its first installation of a 4G LTE Radio Access Network (RAN) and 4G LTE core infrastructure in Europe and began their network installation process just as EE were concluding theirs.
Read : Samsung Appointed as Three's Main 4G Network Supplier
The next stage, under normal circumstances, would be for Three to conduct a 4G trial to validate the network installation prior to going live with an official announcement. Having spoken to Three, it seems that their 4G network launch will be on a small scale basis with a limited number of users in London, Manchester and Birmingham during December.
A small scale 4G launch with a limited number of users is likely to mean that Three will put its 4G network live in some areas of each of the cities above. You could argue this is the trial itself. This begs the question when exactly Three will launch 4G across London, Manchester and Birmingham ? Reading between the lines of what Three told us this could be January or February 2014.
Three's stance at the current time is to push its Ultrafast 3G and to highlight that 4G is coming soon. Ultrafast 3G is around twice as fast as standard 3G whilst 4G is around five times faster than standard 3G.
There are a number of 4G Ready phones already sold and on sale with Three who say that once the network is switched on customers will receive 4G connectivity via a quick over the air update and that customers will not pay extra for 4G i.e. prices will be the same as now with the same data packages.
The top and tail of this is that Three will likely lag behind EE with its impressive coverage by between 15 to 20 months in terms of 4G mobile network coverage. As covered in the article below we note that Three will not launch 4G in 16 UK cities until sometime in 2015.
Read : Three's 4G Launch Programme for 2013 / 2014 / 2015 : Cities and Towns