[caption id="attachment_3466" align="aligncenter" width="300"]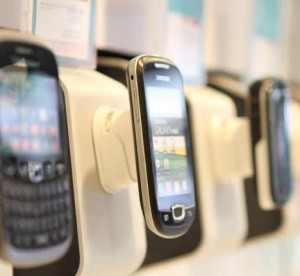 BT 4G Examined[/caption]
BT were the surprise bidders in the Ofcom 4G spectrum auction back at the beginning of the year, coming away with 2 x 15 MHz of 2.6 GHz spectrum and 1 x 20 MHz of 2.6 GHz spectrum for £186,476,000.
Yet despite spending all that money it's still not entirely clear what BT plan to do with the 4G spectrum. Early rumours suggested that BT would launch a network of their own or that they would share spectrum with O2 and perhaps even merge with them, however it was just that - rumours.
Since then though, a picture has started to come together. A couple of months ago BT's then CEO Ian Livingston suggested that BT Home Hubs could be upgraded to support 4G, giving customers better coverage when at home or anywhere with a BT hotspot.
That's not quite the full blown 4G mobile network that some may have hoped for, as it limits coverage to indoors and then only in places with a Home Hub or other BT infrastructure installed. However Livingston argued that most mobile users only use large amounts of data - for downloading and the like, when in fixed locations, such as a station, restaurant or airport and in such places there is likely to be a BT hotspot available.
He also implied that perhaps BT would partner with an existing mobile operator to provide coverage for customers when outdoors, which in all likelihood would be O2 since the two companies have history. Livingston even went so far as to say that it's entirely possible that by next year there will be BT branded SIM cards available.
After that BT was rather quiet on the topic of 4G for a month or so, but then Luis Alvarez, CEO of BT Global services opened up a little to Computer Weekly. He claimed that BT plan to plug 4G into its wireless routers - which is along the lines of what Livingston seemed to be suggesting. However to Alvarez this isn't just about high speed data, it also seems to be a mechanism for making calls. To put things in Alvarez's own words - "Around 80% of mobile calls are made inside buildings. By offering 4G connectivity through our routers, customers can use our 4G network to make calls, seamlessly switching between Wi-Fi to the 4G connection."
He also claimed that rather than building a mobile network of their own BT would develop applications which could be used as 'over the top' services, which make use of smartphone hardware but don't require a mobile network - so as an example perhaps a service which would let you make calls using BT's 4G and Wi-Fi networks.
As yet there's no visible evidence of any of this and no formal announcements by BT, but Alvarez claimed that a rollout of BT's new 4G - centric services could happen sometime this year, in which case we shouldn't have too much longer to wait until we know for sure just what exactly is going on with BT and 4G.