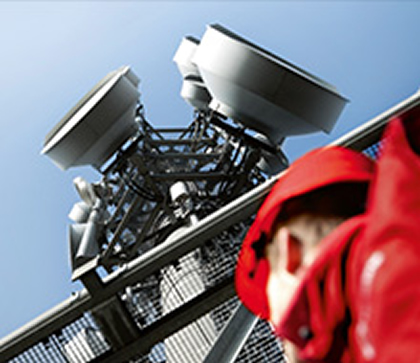 Vodafone's 4G moves up a gear
Vodafone might still be in the process of
rolling 4G out across the UK
but it's already looking to the next stage of mobile data, specifically LTE-Advanced, or 4.5G.
This theoretically allows for 4G speeds which are up to three times faster than on a standard 4G network by combining two bands through a technique called carrier aggregation.
In Vodafone's case that means combining the 2.6GHz and 800MHz bands and not only does that lead to increased speeds but it also allows users to benefit from the positive aspects of each band simultaneously. For example the 800MHz band travels a long way and is good at passing through walls, while the 2.6GHz band is more adept at handling a large number of simultaneous connections.
Combine the two and you get the best of both worlds. The great news is that Vodafone is already starting to roll this out, with London, Manchester and Birmingham likely to start seeing the benefits this month, while other UK cities should get the upgrade throughout the rest of the year and 2015.
Vodafone UK Technology Director, Fergal Kelly, said: "This clever technology is the next big step to deliver faster speeds per user and to increase the capacity so more customers can enjoy a great 4G experience when and where they want it."
Vodafone isn't alone in doing this, as EE is also trialling LTE-A, with plans to roll it out London-wide by the summer of 2015, but surprisingly it sounds like Vodafone's plans might be more ambitious as we could be seeing it across London on Vodafone very shortly. Either way, it's nice to see that EE's got some competition.
Looking to find out more about 4G LTE Advanced? and 4G speeds?