[caption id="attachment_169" align="aligncenter" width="300"]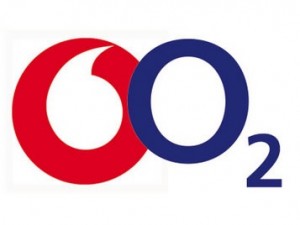 The move will also help to speed up the delivery of 4G services.[/caption]
Companies pool infrastructure to bring together 18,500 sites, but still offer rival services and have independent spectrum; they're aiming for 98% coverage for the indoor population for 3G and 2G by 2012 and hasten arrival of 4G services.
Vodafone UK and Telefonica UK (O2) have today (7 June 2012) revealed that they are to bring together their networks to form one national grid, with each still running their independent spectrum.
The aim is to offer mobile phone users the benefit of two rival networks offering 98% of the UK population indoor 3G and 2G coverage by 2012.
The move will also help to speed up the delivery of 4G services (depending on the results of the upcoming Ofcom auction of the wireless spectrum that is needed for 4G offerings). The hope is that it will close the divide between urban and rural districts when it comes to digital services. The companies' move should lay the groundwork for two rival 4G networks, and it is anticipated that this will be as much as two years before the regulatory requirement of 98% coverage of the population comes into force in 2017.
CEO of Vodafone UK, Guy Laurence, said that the partnership would help to close the digital divide experienced by million in the UK. "It will create two stronger players who will compete with each other and with other operators to bring the benefits of mobile internet services to consumers and businesses across the country. We have learned a lot from our existing network collaboration but now it is time for it to evolve." He added that the move would help to improve current services and give the UK the 4G networks it needs in the future.
Telefónica UK's CEO, Ronan Dunne, said that it was 'exceptional customer demand' for a mobile internet that had made the mobile industry look at innovative ways to create a network across the country to make Britain digital. "This partnership is about working smarter as an industry, so that we can focus on what really matters to our customers – delivering a superfast network up to two years faster than Ofcom envisages and to as many people as possible." He added that one grid running independent networks would result in a more efficient service, better coverage, more investment in innovation and more competition, which would benefit the customer.
Vodafone UK and Telefónica UK plan to operate and manage one UK network grid that will be running two rival nationwide voice and mobile internet networks. Each company will have total control over its wireless spectrum, customer data and intelligent core networks.
The new proposals will see both companies able to access a single grid of 18,500 masts – this gives each of them an increase of more than 40% of sites. They will also build the new sites needed to enable coverage to spread into remote and rural areas,
If current discussions between both operators and Ofcom end satisfactorily, then the joint venture will be put in place later in the year.