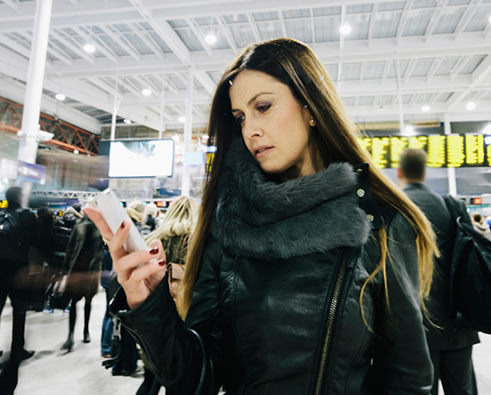 As the biggest population centre in the UK good mobile performance is arguably more vital in London than anywhere else.
As such RootMetrics has set about completing a comprehensive case study of the city, covering the most densely populated areas, along with stations, airports, shopping centres and stadiums.
After carrying out 60,000 tests it found unsurprisingly that EE was the strongest performer, but one thing which does surprise is just how close behind Vodafone is.
Of the 19 awards given for outright first place or ties EE received 15, while Vodafone got 7. Three and O2 on the other hand each only got 1.
Breaking it down further, across Bloomsbury, Canary Wharf, Chelsea, the City of London, Knightsbridge, Mayfair and Westminster EE won outright for network speed and mobile internet performance, while Vodafone won for reliability and call performance and there was a tie between Three, EE and O2 for text performance.
Most importantly EE and Vodafone were tied for overall performance in these tests, showing just how close Vodafone has got to matching EE, at least in London.

Breaking it down ever further you'll see in the chart above that EE performed best in Knightsbridge and recorded its slowest speeds in Mayfair, though those speeds were still faster than any other network's fastest median speeds. Vodafone and O2 recorded equal speeds in Chelsea, but Vodafone's slowest speeds outpaced O2's or Three's.
In stadiums EE edged a victory, recording the best results in the Emirates Stadium and Wembley Stadium, though Vodafone beat it in the O2 Arena.
When looking at major stations EE was found to be the winner at Euston, London Bridge and Waterloo, while Vodafone won Liverpool Street and the two were tied at London Victoria.
For retail locations RootMetrics looked at Westfield Stratford and Westfield London, with EE winning at Stratford and the two networks tying at London.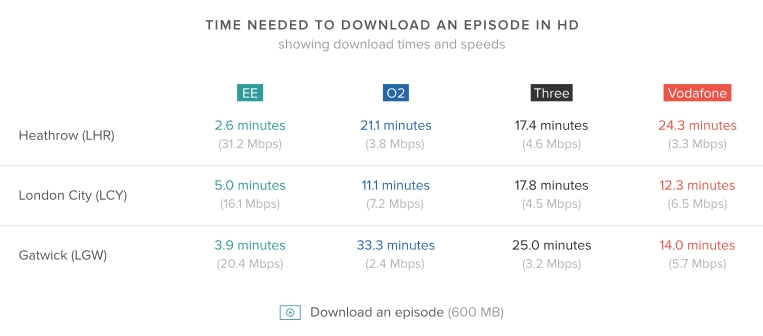 Airports were a different matter, with EE getting a clean sweep across Heathrow, London City and Gatwick, but in all other areas Vodafone was in the running and in most neither Three nor O2 got a look in. Though as you can see from the chart above Vodafone was actually the slowest network in Heathrow, while O2 recorded the slowest speed of any network in any airport, with download speeds of just 2.4Mbps in Gatwick.
It's good to see a challenger emerging, particularly Vodafone, as the network has a history of struggling on RootMetrics tests, but it's clear that there's room for improvement from all of the networks, especially O2 and Three.
EE might need to start watching its back, but for now it's still the fastest and most widely available 4G network in London.