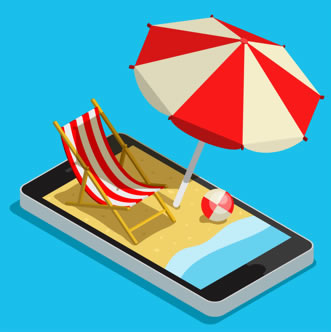 Vodafone EuroTraveller and WorldTraveller let you take your data, texts and minutes with you when you're travelling abroad at a low daily rate and now you'll be able to use them in even more places, as Vodafone has just added Albania, Azerbaijan, Cambodia, Jordan and Mauritius to its long list of 4G roaming destinations.
That brings the total number of countries where you can use 4G roaming on Vodafone up to 63, while there are 70 countries where you can affordably roam in total, but the other seven are limited to 3G and 2G connectivity.
To use your 4G data in Albania, Azerbaijan, Cambodia, Jordan, Mauritius or any of the other included countries you simply have to pay £3 per day for destinations in the EU as part of Vodafone EuroTraveller or £5 per day for destinations across the rest of the world as part of Vodafone WorldTraveller.
You can expect more countries to be added over time too, in fact various Caribbean islands were added to the list of free roaming countries less than two months ago, so the list is steadily growing.
Vodafone isn't the only network to let you roam abroad for little to no extra money. Three for example offers its Feel At Home service which costs literally nothing to use, but it's available in fewer places and only offers 3G data, giving Vodafone's service an edge in some ways.