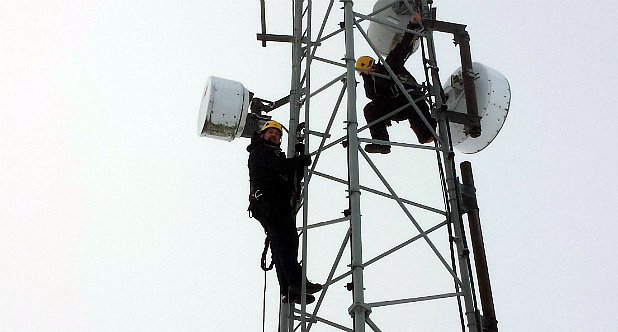 Vodafone has completed the rollout of its new 4G service in Northampton. The mobile network began work to improve and extend superfast mobile coverage earlier this year, and has now switched on 4G for all of its customers in the East Midlands town.
The latest mobile expansion is part of Vodafone's nationwide investment, which has already benefitted more than 800 larger cities, towns and districts across the UK, plus thousands of hard-to-reach rural areas and smaller communities that previously struggled to access high-quality broadband and mobile services.
As reported by the Northampton Chronicle, some Vodafone customers in Northampton were able to enjoy 4G back in January following the official start of the rollout, but that privilege has now been extended to everyone.
"The arrival of Vodafone 4G means customers with compatible devices and bundles will be able to connect to the internet more quickly, more reliably and in more places than ever before," a spokesperson for Vodafone said.
"Vodafone 4G also brings entertainment to life whether at home or on the go, offering music, sport, movies and TV lovers a choice of access to either Netflix, NOW TV Entertainment, Spotify Premium or Sky Sports Mobile TV. That's more than 30 million tracks from the world's best known streaming music provider, the best in live action sports, or access to the best TV channels and TV box sets."
Vodafone is set to spend an estimated £1 billion on its network and services in the UK this year after spending a similar amount on upgrades in 2015. The network recently celebrated a milestone when it brought its superfast 4G to its 800th community, the town of Ulverston in Cumbria, last month.
Vodafone 4G coverage could reach 98% of the UK population in the near future as part of the network's plans to boost 4G across the country.