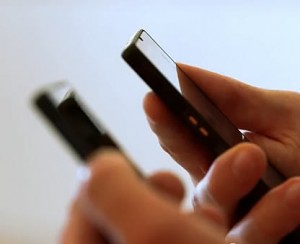 Vodafone's 4G network went live a week ago and in a bid to snag more customers Vodafone has released a couple of videos that highlight all of the things that make its 4G network stand out from the competition.
The first of these videos focuses on the speed and reliability of Vodafone's 4G network. Check out the first video below :
As you can see, one of the big differences between Vodafone's 4G network and those of every other UK provider is that Vodafone is the only UK 4G provider with its own nationwide fibre network, which it uses to help it provide faster and more consistent speeds.
Vodafone also has a big chunk of low frequency 800 MHz spectrum, which is better at penetrating walls than any of the other spectrums used in the UK. In other words it should lead to better and faster indoor coverage on Vodafone's network. However Vodafone hasn't neglected high frequency 2.6 GHz spectrum either, as the network also purchased a lot of that. All in all that gives Vodafone the backbone to provide strong coverage indoors and out nationwide. Now you've just go to wait for them to finish rolling it out.
But it's not all about speed, as the second of Vodafone's new videos highlights the extras that come with a Vodafone 4G contract. Watch it for yourself here:
One of the biggest selling points for Vodafone 4G is its data allowances. The network offers twice as much data on 4G as on 3G. Right now that means that at most price points Vodafone offer more data for your money than either O2 or EE, though Three looks set to be even better value when its 4G network launches later this year.
Vodafone's 4G plans also include a subscription to either Sky Sports Mobile or Spotify Premium, giving you a great way to use up your data allowance. That's all on top of unlimited calls and texts with prices for all that starting at £26 a month.
With all that in mind Vodafone's 4G network may well be worth considering, but remember that for the time being if you live outside London then coverage will still be an issue and even for London residents the fact that you're likely to lose signal as soon as you leave the city is something to bear in mind.