[caption id="attachment_1517" align="aligncenter" width="300"]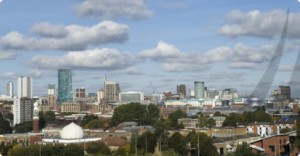 Virgin Media in talks to launch 4G LTE[/caption]
The idea of Virgin Media launching 4G services before Vodafone, O2 and Three seemed highly unlikely 6 months ago and yet today this is exactly what is being discussed according to CityAM.
Virgin Media is a MVNO of EE ( Everything Everywhere ) which is currently undertaking 4G network trials in 6 cities and will launch 4G in 16 UK cities during 2012. Virgin Media don't have their own network but "piggyback" on EE's 3G network currently.
CityAM reports that Virgin Media are in talks with EE to become a 4G MVNO and if agreed could have an MVNO 4G network network via EE up and running very soon after EEs this year. This would mean that Virgin Media could offer 4G services up to a year before Vodafone, O2 and Three.
The delay facing Vodafone, O2 and Three is because they don't have 4G frequency available at this time and have to wait until the auction of the 800MHz and 2.6GHz 4G frequency bands being auctioned by Ofcom in the Spring of 2013.
4G take note of what CityAM are reporting and this well may happen yet we feel that such a move by Virgin Media to use EE's 4G network is likely to need approving by Ofcom, although its highly feasible that such approval has already been given.