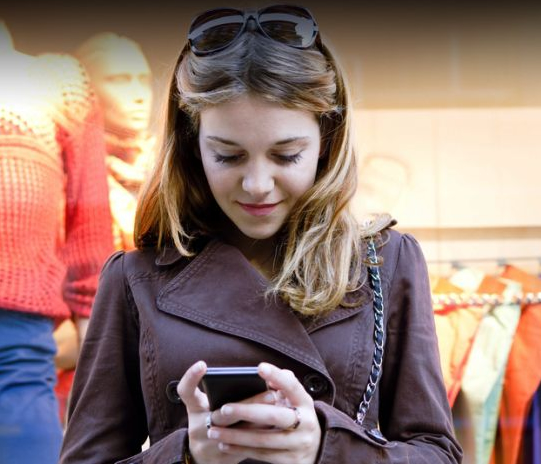 High streets have undeniably suffered in the face of the digital revolution now that shopping is 4G mobile and always available from smartphones and tablets as well as computers.
But there could still be a place for the high street if it can keep up with tech developments and that's what the Digital High Street Advisory Board hopes to achieve.
The organisation has outlined a plan to revitalise high streets by 2020 according to Computer Weekly and one of the key things the organisation wants to see is 4G and mobile broadband speeds in excess of 24Mbps in 98% of town centres.
But that's not all. The Digital Advisory Board doesn't want any gaps in connectivity, so it also wants a set of Wi-Fi standards introduced that would allow customers to seamlessly move between Wi-Fi networks and providers as they move around a town centre.
The organisations proposals aren't all focussed on bringing new technology to high streets either, as it's also recognised that shops and other businesses may need training to make the most of it. With that in mind it aims to create a High Street Digital Lab, which will provide 1200 UK towns with the skills and training needed to more effectively use mobile technology, so they can for example take payments online.
This would be alongside other training programmes, designed to ensure that residents, businesses and charities all have at least basic digital skills by 2020.
Digital High Street Advisory Board chairman and chief executive of the Home Retail Group John Walden said: "The digital revolution is arguably the most disruptive factor affecting our communities, but its effects are not often considered central to high street revitalisation.
"Many members of UK town centres are struggling to keep up with consumers in terms of their digital capabilities, and given the pace of digital growth many towns lack sufficient infrastructure and basic digital skills.
"I believe that the business-orientated board has provided recommendations that, taken together, can restore our high streets to vibrancy in a digital future, into 2020 and beyond."
To keep track of its progress the Digital High Street Advisory Board has also proposed a High Street Digital Health Index, aimed at measuring the overall digital health of a town based on skill levels, infrastructure investments and the level of digital engagement.