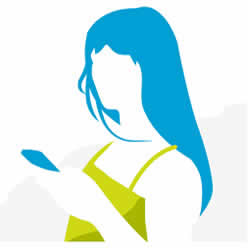 You might not realise it, but not all data uses are treated equally at all times. Three has created a system called TrafficSense, which manages different data uses. Here's what you need to know about it.
Peak times
For the most part TrafficSense only comes into play during peak times, which Three considers to be between 3pm and midnight seven days a week. These are the times when the greatest number of users are typically making use of Three's network.
During these times peer to peer file sharing activities and tethering are slowed down, as they require far more bandwidth than simple web browsing and if they weren't slowed down then the whole network could end up getting slowed down instead. As it's a minority of people that typically use large amounts of bandwidth it makes more sense to limit them than to limit the majority.
It's worth noting also that while peak times are generally 3pm to midnight these activities will also be slowed down at other times if the network is particularly busy.
Video optimisation
The other thing which is affected by TrafficSense is videos, as it changes the way video content is streamed during busy times in order to optimise performance, however this shouldn't affect the quality of videos
How this all affect you
If you don't use peer to peer services or tethering then TrafficSense is unlikely to negatively affect you in any way. Quite the opposite in fact as it ensures that the network remains smooth and stable for all users. If you do make use of file sharing or tethering services then you may notice some slow down at busy times, but none of these activities are ever blocked, they're just slowed down.
TrafficSense also treats 3G and 4G equally, so if you're still using a 3G phone you won't find that faster 4G connections are prioritised over yours.
It's also worth noting that while certain data uses are managed, TrafficSense doesn't target individual users, so even if you use an enormous amount of data as long as you stay within your data limit you won't be treated any differently from someone who only uses a small amount.
The future of TrafficSense
While Three hasn't announced any specific plans for the future of TrafficSense it has made it clear that its approaches may vary over time and that it is evaluating new techniques, so while the above is true for now it may not always be the case. Peak times may change and the types of data which are managed and the ways in which they're managed may change over time. However Three promises to announce and explain any changes before making them.
Looking to find out more about Three's 4G coverage?